Former Gujarat CM Keshubhai Patel passes away at 92
Ex-Gujarat Chief Minister Keshubhai Patel Passes Away at 92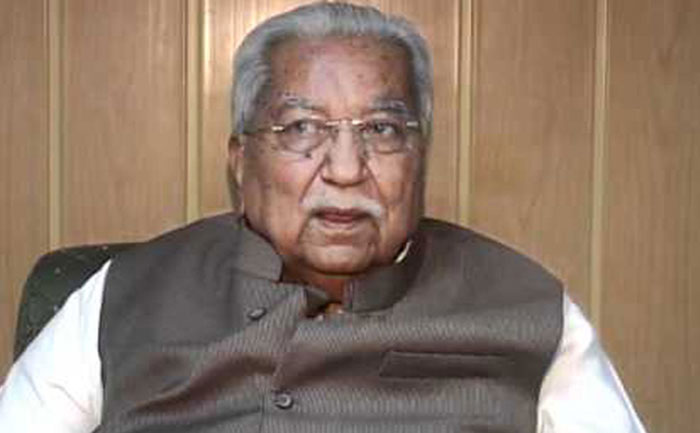 Former Gujarat Chief Minister Keshubhai Patel has passed away at the age of 95. The veteran BJP leader had complained of breathing issues. He was rushed to Sterling hospital in Ahmedabad. The veteran political leader breathed his last there. Keshubhai Patel was the chief minister of Gujarat for two terms.
Prime Minister Narendra Modi consoled the veteran leaders demise. Check t here:
Our beloved and respected Keshubhai has passed away…I am deeply pained and saddened. He was an outstanding leader who cared for every section of society. His life was devoted towards the progress of Gujarat and the empowerment of every Gujarati. pic.twitter.com/pmahHWetIX

— Narendra Modi (@narendramodi) October 29, 2020
As per the Indian Express report, Keshubhai Patel had tested positive for coronavirus in September. The BJP leader was asymptomatic at the time of being diagnosed with Covid-19. He was discharged ten days later but was soon rushed to hospital following some complications. Patel was discharged from the hospital on Tuesday.
Keshubhai Patel served as the CM of Gujarat in 1995 and from 1998 to 2001. A member of Gujarat Legislative Assembly for six times, Patel quit the BJP in 2012. He had then floated his own political party: Gujarat Parivartan Party. The party performed poorly in 2012 Gujarat assembly elections. The party had merged with BJP in February 2014.
Keshubhai Patel was born in Visavadar town of Junagadh district in 1928. He joined the Rashtriya Swayamsevak Sangh (RSS) in 1945 as a pracharak. Keshubhia started his political career as a worker for the Jan Sangh. The veteran leader was a founder member, in 1960s.
May His Soul Rest In Peace.
Also Read: Deepika Padukone's Phone And 14 Devices Sent To Gujarat For Forensic Testing By NCB?