Adar Poonawalla: Covid-19 vaccine could be ready as early as December
Oxford's COVID-19 vaccine will be ready by December: Serum Institute CEO Adar Poonawalla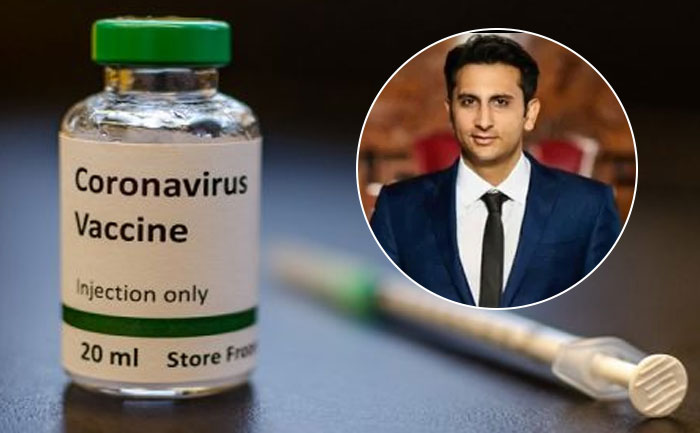 Serum Institute of India (SII) that is headquartered in India has an agreement with AstraZeneca to manufacture the Oxford University vaccine. They are currently conducting trials of the vaccine in India. CEO, Adar Poonawalla on Wednesday said that ChAdOx1 nCoV-19 vaccine candidate, named Covishield vaccine candidate, named Covishield in India, could be ready as early as December.
In an interview with NDTV, Adar Poonawalla, said the first batch of 100 million doses should be available by the second or third quarter of 2021.
"If we don't go for an emergency license, our trials should be over by December and then we can maybe we can launch in India in January subject to the UK trial, which is on the verge of being completed," Poonawalla said.
"If the UK, in the next two weeks, were to unbind their study and share the data and be confident that it's safe, then we can, after two-three weeks, apply to the Indian regulator to look at a possible emergency license if that's what the government wants. That review could take about two-three weeks I imagine and then you can have a vaccine by December. We are aiming for 100 million available doses at first. This should be available by Q2-Q3 of 2021." Poonawala added.
The first batches of the vaccine will be administered in accordance to the prioritisation plan being drawn up by the Centre after consulting states and experts.
Also Read: COVID-19 Vaccine: Serum Institute of India gets DCGI nod to resume clinical trials