BJP protest against political killings in Bengal.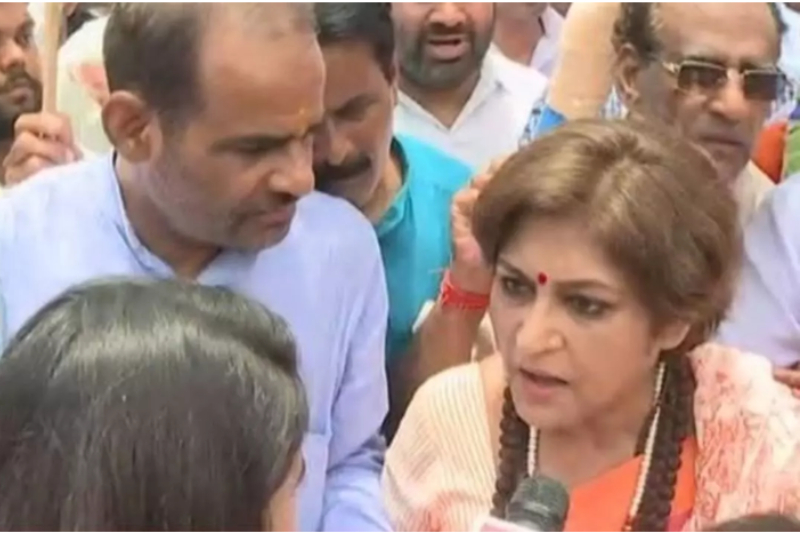 The Delhi unit of the BJP on Monday protested against the West Bengal government over the killings of party workers and leaders in the state.
Hundreds of Delhi Bharatiya Janata Party (BJP) workers staged a protest outside Banga Bhawan here and raised slogans against West Bengal Chief Minister and Trinamool Congress chief Mamata Banerjee.
The party workers also carried placards reading 'stop political killings against RSS-BJP workers', 'stop political violence in Bengal' and 'why the silence on Bengal political violence'.
South Delhi MP Ramesh Bidhuri told IANS: "Mamata Banerjee is plotting the murder of BJP and RSS (Rashtriya Swayamsewak Sangh) workers," adding it is being done to terrorise the people of the state.
He also said that this year, over 20 people have died in West Bengal since Panchayat elections and slammed leaders of other parties over their silence on the issue.