Fortis Healthcare: On mother's advice, Shivinder to withdraw case against brother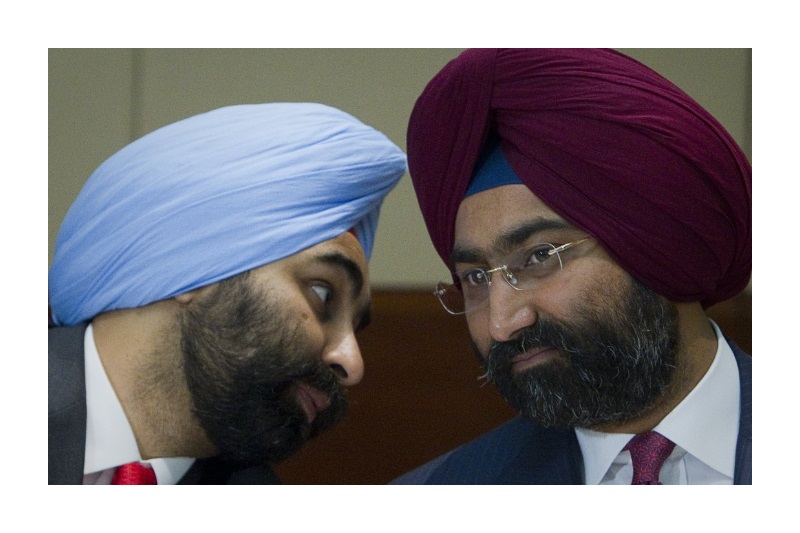 Just a week back, Shivinder Singh, co-founder of Fortis Healthcare Ltd. has sued his older brother Malvinder Singh for alleged 'oppression and mismanagement of wealth' at their joint business.
Where as in a bizarre development, the Fortis scion Shivinder Mohan Singh on Thursday said, as desired by his mother, he has decided to withdraw his petition in NCLT against elder brother Malvinder Mohan Singh and ex-Religare chief Sunil Godhwani.
Earlier this month, Shivinder had filed an application before the Delhi bench of the National Company Law Tribunal (NCLT) alleging that collective and ongoing actions of Malvinder and Mr Godhwani led to a systemic undermining of the interests of the companies and their shareholders.
While confirming the move, Shivinder told PTI, "I have applied to withdraw the petition before NCLT, that is coming up for hearing." He also added that, "There is a mediation process that has been kicked off and if it does not work I have the option of refiling it."
In the application before NCLT, Shivinder has said: "The mother of petitioner no 2 (Shivinder) and respondent no 2 (Malvinder) has requested both her sons to engage in mediation led by family elders respected by both her sons with a view to them settling inter se issues between them."
The application further said: "Out of respect for their mother, the parties have already started mediation and as per the request of the mediators to constructively progress the mediation, the petitioners wish to withdraw the petition, without prejudice to their rights and contentions."
Shivinder's counsel Ranjana R Gawai said because the ailing mother wants to get this matter sorted out within domestic forum through mediation, He also added that the petition is not withdrawn yet but getting withdrawn.
On September 6, the principal bench of NCLT, passing an interim order over Shivinder's earlier plea directed to maintain status quo over the shareholdings and composition of RHC Holding board.
On 27 August 2018, it was revealed according to the data on bourses, Malvinder and Shivinder were the promoters of Religare on behalf of PS Trust while RHC Finance and RHC Holding were the promoter groups.
Notice was issued to Malvinder along with Godhwani and other respondents over Shivinder's petition alleging 'oppression and mismanagement' of RHC Holding, by the tribual.
The tribuanal had also allowed both parties — Shivinder Singh and his wife Aditi Singh — and other party Malvinder Singh to inspect documents and take photocopies of the records of RHC Holding.
Thus, as witnessed earlier in the case of Ambani family, mothers are far more effective than courts in solving issues of the warring brothers. Hence, we need more women justices in the country!
Also read: Fortis Healthcare: Shivinder Singh sues brother Malvinder Singh, breaks business ties