Fortnite Set To Introduce Deadpool Skin In Season 2
New challenges are out now!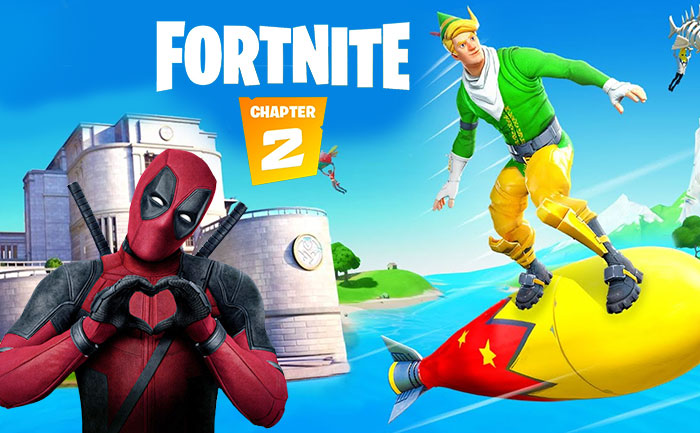 Deadpool, the fourth wall breaking merch with a mouth, is arriving on Fortnite with the new Chapter 2, Season 2 update. Deadpool is not the first Marvel character to join the Fortnite ranks. Fortnite has previously introduced the Avengers and Thanos as playable characters during the Fortnite Avengers: Endgame.
Deadpool was first introduced in Fortnite Chapter 2 Season 2 launch trailer, appearing only for a split second. His arrival on Fortnite was confirmed when he reappeared in a pole of V-Bucks in the Fortnite Chapter 2 Season 2 Battle Pass trailer. The Battle Pass will cost 950 V-Bucks which translates to $9.50. Players who fully level up their Battle Pass will earn 1500 V-Bucks which can easily cover the cost of the Season 3 Battle Pass.
The update also added a couple of weekly challenges issued by Deadpool. There is also a fourth-wall-breaking challenge where players have to find a letter Pool sent to Epic Games.
Unlike Thanos, Deadpool is a skin and not a special event character. The skin can be unlocked by completing weekly challenges over the duration of the Fortnite Chapter 2 Season 2 Battle Pass. Deadpool also has a secret room in Fortnite that players will have to find to complete challenges. There is no news on when Deadpool will actually appear in Fortnite. However, it will likely be tied to all of the challenges in his secret room. This secret room is also filled with tons of easter eggs for fans of the Marvel anti-Hero.
The new season of Fortnite allows gamers to choose a side: Ghost or Shadow. Players can then complete missions to "earn a battle pass variant" for each of the new characters.
ALSO READ: Fortnite Adds A New Rick Roll Emote And It's Hilarious