Fortnite v11.20: Bandage Bazooka makes a return
Epic Games took to Twitter to announce the arrival of Fortnite v11.20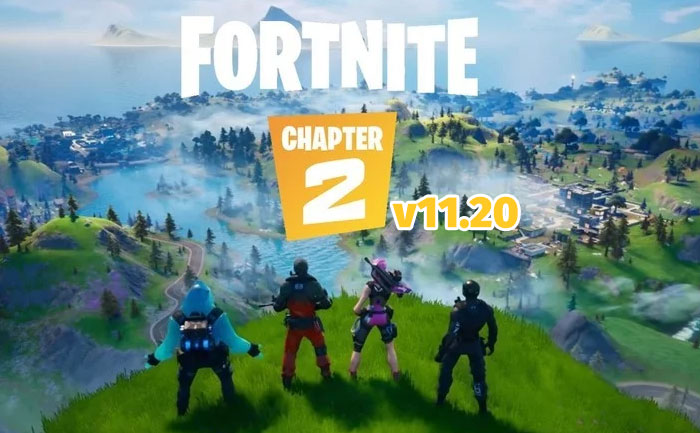 Epic Games has announced the release of its Fortnite v11.20 patch on November 20, at 1 AM PT / 4 AM ET / 9 AM GMT. The most prominent part of this update is the return of the Bandage Bazooka. This weapon had been removed previously due to technical issues. The Bazooka was causing syncing issues in the game. However, the powerful healing weapon is back in play, allowing players to complete challenges that require the use of the weapon to complete. For now, it remains unclear if the Bandage Bazooka will be brought back to all modes as it was removed from the core, competitive, and Playground.
Epic Games is no longer releasing a list of patch notes. Rather, they are leaving it to the players to figure out the new changes themselves. The tweet from their twitter handle does tell players to "stay tuned for updates" though, so there is no telling what Epic Games has in mind this time around. There might be some information related to the Fortnite v11.20 patch forthcoming after all.
Hey, all!

We've got v11.20 coming tomorrow. Downtime begins at 4 AM ET (0900 UTC).

Stay tuned for updates when downtime ends. pic.twitter.com/N09f1MFWK8

— Fortnite Status (@FortniteStatus) November 20, 2019
Fortnite v11.20 update early patch notes
There is, however, some details about the Fortnite v11.20 that have been confirmed. Below are all the early patch notes available on the update:
Battle Royale
Bandage Bazooka enabled again in the core, competitive, and Playground playlists.
Fixed issue causing low-detailed buildings on PlayStation 4 and Xbox One upon landing on the map.
The equipped item slot will be the selection slot when players open the inventory. This was previously not the case. (Even though this will be addressed in a future release, we plan to allow it as an option for players who prefer it.)
Devastator's Outfit hair will now appear the intended color.
The John Wick Outfit's Pistol will no longer appear larger than intended.
Creative Mode
An unmodified newly-placed damage volume will now eliminate players in-game.
Fixed issue causing excessive jitter when loading onto an elevated spawn pad on high-memory islands.
Mobile
Fixed issue causing players to experience FPS drops and hitching, especially on lower to mid-end devices
ALSO READ: Fortnite Chapter 2: How To Get Unlimited XP By Visiting Four Metal Bridges