Brad Pitt sparks dating rumours with Alia Shawkat
Brad Pitt has been spotted many times with Alia Shawkat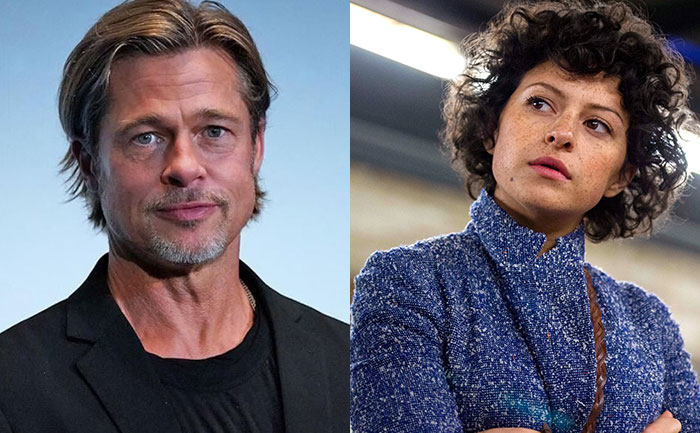 Brad Pitt and Alia Shawkat have sparked dating rumours as the duo were spotted together multiple times. It is possible perhaps that charming actor Brad Pitt may have rediscovered love again or may be not. Brad Pitt's fans always are looking out whether or not what he is doing and his whereabouts.
It is also possible that Brad Pitt might be dating Alia Shawkat if we go by the buzz created on social media. According to a report by The Blast  Brad Pitt hasn't dated anyone after breaking-up with Angelina Jolie but had been spotted many times with Alia Shawkat.
It wasn't long ago when Brad was linked with Sat Hari Khalsa.  In the year of 2018, he was linked with two ladies; Khalsa and Neri Oxman. Though Oxman opened up saying that she is not dating Brad Pitt. Apparently, it seems like fans are loving sharing pictures of Brad pitt and Alia Shawkat. As per the report in The Blast, Brad and Alia had been spotted attending the Wilding Cran Gallery over the weekend. Not only that, they were also spotted at comedian Mike Birbiglia's one man show in Los Angeles, The New One in October.
In a report where a source exclusively told to HollywoodLife.com about how Brad Pitt wasn't into dating. "Brad has not really been dating much at all since his split with Angelina."
This all goes down to one thing that all these are rumours and nothing has been confirmed as yet whether or not Brad Pitt and Alia Shawkat are dating.
Also Read: Is Brad Pitt Dating Jewellery Designer Sat Hari Khalsa? Deets Here