France: Knife Attack in Nice leaves two dead, several hurt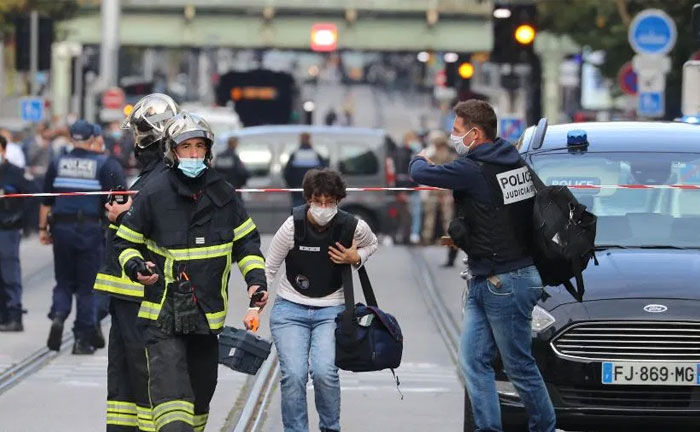 A knife-wielding man killed two people and injured many others. The shocking incident took place outside a church in the southern French city of Nice. He was soon caught by the police personnel. A woman has been decapitated in a suspected terror attack in Nice, French police say. French media is reporting a knife attack has taken place, which left three dead and several others injured. The suspect was detained 10 minutes later before being taken to hospital.
Three people killed, including a woman who was decapitated, in the knife attack in the French city of Nice, says police. The city's mayor describes the incident as "terrorism": Reuters https://t.co/VCMumIAAt6

— ANI (@ANI) October 29, 2020
Nice Mayor Christian Estrosi said the suspect behind the attack had been arrested. He added that the incident seems to be a terrorist attack on the city's Basilica of Notre-Dame. Estrosi said, "I ask the people of Nice to avoid the area to let the police and the emergency services work."
The Thursday attack comes on the heel of the shocking beheading of a History teacher. The French middle school teacher, Samuel Paty, was decapitated in Paris by a man of Chechen origin. The teacher was punished for showing pupils cartoons of the Prophet Muhammad in a civics lesson. The nation condemned the killing of the History teacher and citizens re-asserted the right to display the cartoons. Images have been widely displayed at marches in solidarity with the killed teacher.
That has prompted an outpouring of anger in parts of the Muslim world. many governments across the globe are accusing French Leader Emmanuel Macron of pursuing an anti-Islam agenda.
Also Read: Paris: Teacher 'decapitated' after showing images of Prophet Muhammad