Paris: Teacher 'decapitated' after showing images of Prophet Muhammad
'Our compatriot was killed for teaching children freedom of speech': French president Macron over beheading of teacher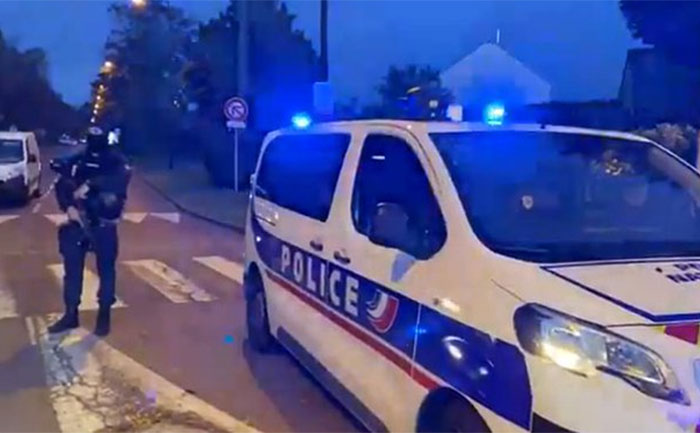 A history teacher who is said to have discussed images of the Prophet Muhammad with his pupils was beheaded in Paris on Friday. The victim's body was found in Éragny-sur-Oise, northwest of the French capital. The man who decapitated the schoolteacher was later shot dead by police. The news was shared by France's anti-terror prosecutor with CNN.
As reported by sources to CNN, The victim was a 47-year-old history-geography professor. While talking about freedom of speech, the professor showed pupils, the caricatures as part of a discussion about the Charlie Hebdo attacks. This sparked complaints from a number of parents and one family lodged a legal complaint. The teacher had received threats.
Visiting the scene, Emmanuel Macron called it a "cowardly attack". He said that the man was killed because he "taught the freedom of expression, of believing and not believing". The president said France would "protect and defend" its teachers.
The prosecutor's office told CNN that four people had been taken into custody following the fatal attack in a Paris suburb.
What is Charlie Hebdo Attack?
Charlie Hebdo, is a French satirical weekly magazine, which had published caricatures of the prophet of Islam. Angry over the caricatures of Prophet,  in January 2015, Islamist terrorists Saïd and Chérif Kouachi gunned down 12 people in and around the Charlie Hebdo offices. At present, a trial is taking place relating to the series of January 2015 terrorist attacks. Last month, Charlie Hebdo's editors commemorated the beginning of the trial by publishing new cartoons of Muhammad. Weeks later, two people were stabbed outside the former Paris offices of Charlie Hebdo.
Also Read: 7 people injured in Paris knife attack; Afghan national suspect taken into custody