France Makes Masks Mandatory Everywhere In Paris From Friday
COVID-19: As Coronavirus Infections Rise, Masks In Paris Become Mandatory To Curb Spread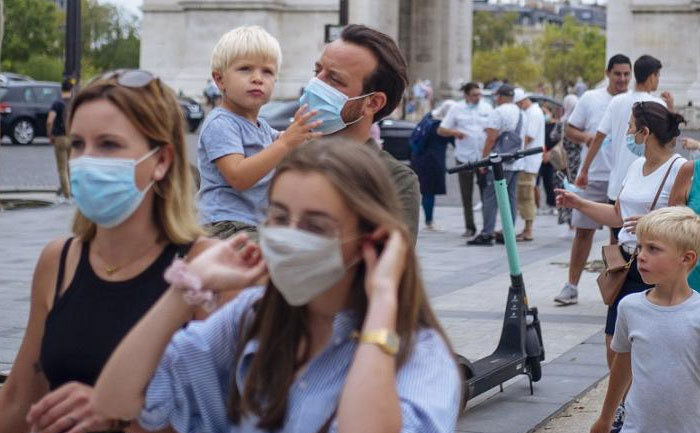 France makes wearing a mask mandatory in Paris amid a surge of coronavirus cases. Face masks must be worn everywhere in the French capital from Friday morning. This is to curb a surge in coronavirus infections. The measures are applied to pedestrians, the cyclists in Paris. The Motorists will not have to wear a mask inside their car.
The rule also applies to the three neighbouring departments that form the Petite Couronne inner ring around Paris. It a densely populated area with a total population of nearly seven million people.
The move comes a day after the country recorded 6,111 new infections – its highest number since early May. French Prime Minister Jean Castex declared an additional 19 departments, including the Paris region, high-risk zones. "The epidemic can grow exponentially if we do not react now. Infections were rocketing among young people. The rule is simple: wearing a mask is now compulsory in all closed spaces where several people gather." the President said.
Castex urged grandparents not to pick up their grandchildren from school when the academic year begins on Sept. 1. Masks will also become part of normal life for French schoolchildren aged 11 and over. The World Health Organization has recommended the use of masks in school from the age of 12.
Masks are already required in most enclosed public spaces and will be mandatory in workplaces.
The total number of people infected with the virus in France now stands at 253,587. A total of 30,544 deaths have been recorded.
Also Read: COVID-19 Pandemic: India Records Single Day High Of 77,266 cases