Japanese Prime Minister Shinzo Abe resigns over health issues
Shinzo Abe resigns as Japan's prime minister over health issues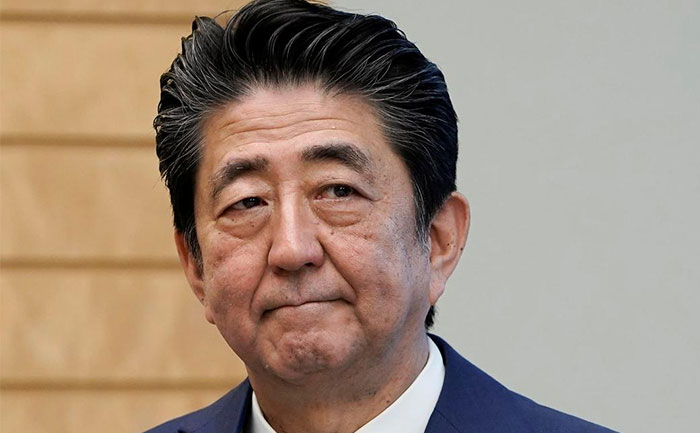 Shinzo Abe the longest-serving Japanese prime minister, has resigned. The PM who has since long battled ulcerative colitis took the step due to his worsening health condition. Thus ended his stint at the helm of the world's third-biggest economy. He sought to revive Japan's growth, bolster defense, and boost its global profile.
Shinzo Abe resigns as Japan's Prime Minister, reports news agency Reuters. https://t.co/ZiZAqieyQW

— ANI (@ANI) August 28, 2020
Shinzo said that he wanted to avoid causing problems to the government due to a worsening of his chronic health condition. Mr. Abe further added that he would stay in office until a successor is chosen.
Shinzo Abe had visited the hospitals twice within a week. The 65-year-old visited a Tokyo hospital for more than seven hours for tests and went back for more tests a week later. He said that his condition is worsening and the doctors have put him on a new medication. The treatment was showing the result but he was not confident that he could make proper decisions owing to his health issues.
"I cannot be the prime minister if I cannot make the best decisions for the people. I have decided to step down from my post," Shinzo Abe, 65, told a news conference.
Though there is no clear successor but several lawmakers from the ruling party Liberal Democratic Party are likely to vie for the position.
Also Read: BTS Score Original Title Song For Japanese Movie 'Your Eyes Tell'