Frida Kahlo's personal items being exhibited in UK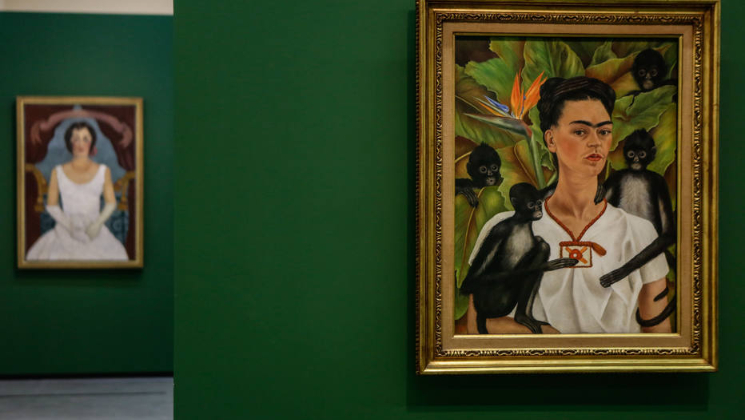 Self-invention has always been part of any painter's repertoire. Think of the way Rembrandt made and remade himself throughout his life. But obsessive self-scrutiny might not necessarily be a good thing.
These days the presentation of the self can be an obsessive preoccupation with less happy outcomes. Young artists often feel a pressing urge to frame themselves by gender and identity alone. It is often the sole justification for the art that they make. If those boxes are ticked, all will be well.
The consequence of that approach is that the object, that which exists outside the self, the rest of the world, for example, is all too quickly forgotten. The presentation of the self has been prioritised to the near obliteration of all else.
Bad art cannot be forgiven on the grounds of fashionable self-presentation. But perhaps it can be forgiven when the self-preoccupied happens to be blessed with the talents of a Rembrandt – or a Frida Kahlo.
This exhibition will present an extraordinary collection of personal artefacts and clothing belonging to the iconic Mexican artist Frida Kahlo. Locked away for 50 years after her death, this collection has never before been exhibited outside Mexico.
The exhibition, entitled "Frida Kahlo: Making Her Self Up" and showcasing items of clothing and artefacts that belonged to Kahlo, will open on Saturday and run until November 4 at the Victoria and Albert Museum, a news portal in the UK reported on 13th June.
"Locked away for 50 years after her death, this collection has never before been exhibited outside Mexico," the museum noted on its site.
Among the over 200 pieces on display are cosmetics, necklaces, self-portraits and photographs.
When Kahlo died in 1954, her possessions were hidden away at her home "La Casa Azul" (The Blue House), in Mexico City on the instructions of her husband, Mexican muralist Diego Rivera.
The items making up the collection were discovered in 2004 in the bathroom of La Casa Azul, which has been a museum since 1957.
The house, now the Frida Kahlo Museum, publicly announced the discovery in 2007 and proceeded to exhibit some of the items in Mexico.