Mumbai Rains: 2 Friends Drown In Jammed SUV In Malad After Heavy Downpour
Two Friends drowned in jammed SUV after they got stuck in Malad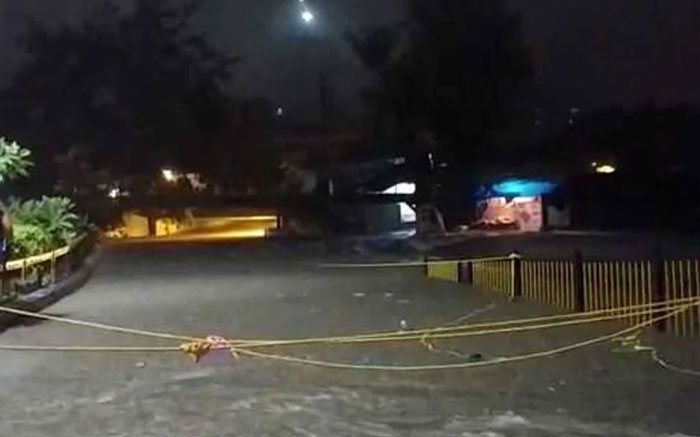 Two friends named Irfan Khan (37) and Gulshad Shaikh (38) have reportedly died as they got stuck in their SUV vehicle last night as Mumbai and its surrounding city have witnessed record downpour. According to a report published in NDTV, both the deceased were in the way home on Monday night when they were failed to gauge the depth of the water and drove their car in Malad's heavily waterlogged area.
According to the report, the doors of their car got jammed and they could not get out of the car and owing to that they lost their lives. The relatives of the deceased men have raised the question to civic authorities and demanded an explanation from them and Police.
According to reports, 27 other people have lost their lives in a rain-related incident in Mumbai and its surrounding. Notably, Mumbai has received highest July rainfall since July 2005 in 24 hours. The weather forecast has also predicted that Mumbai will witness heavy to very heavy rainfall in the next 48 hours.
The government of Maharashtra has declared 2nd July as a public holiday in Mumbai and adjoining Thane. Taking to Twitter, Cheif Minister of Maharashtra, Devendra Fadnavis wrote: "Due to heavy rain forecast in Mumbai even today by IMD, People are advised to stay indoors unless there is any emergency."
Brihanmumbai Municipal Corporation (BMC) has responded to more than 1000 phone calls made by Mumbai residents asking help amid relentless rain in Mumbai. BMC is also monitoring tweets.
Also Read: Mumbai Flights And Trains Delayed Owing To Heavy Rains, Passengers Stranded