Friends Leaving Netflix On January 1st 2020
Friends first premiered in 1994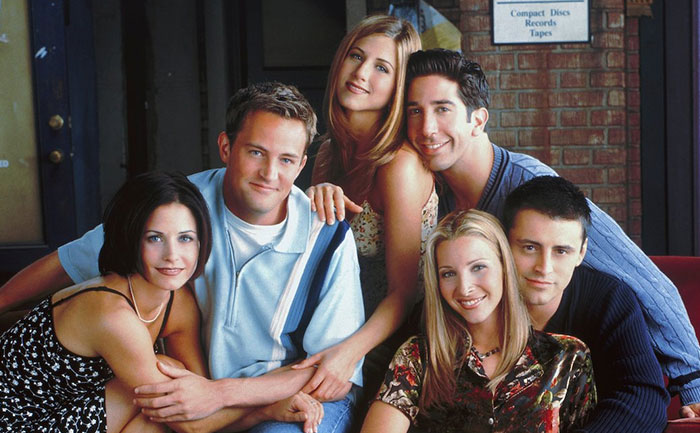 The all-time fan-favorite show Friends is ready to bid goodbye to Netflix. All seasons of Friends will be removed from Netflix on January 1st, 2020. The news of Friends leaving Netflix has been circulating around for quite some time now. It was first set up for removal at the end of 2018. At the time, Friends was scheduled to leave Netflix on January 1st, 2019. However, the show was renewed for a reported $80 billion for the year. Netflix announced the news of Friends leaving back in July 2019 through Twitter. Netflix US tweeted, "The One Where We Have To Say Goodbye. We're sorry to see Friends go to Warner's streaming service at the beginning of 2020 (in The US). Thanks for the memories, gang"
The One Where We Have To Say Goodbye.

We're sorry to see Friends go to Warner's streaming service at the beginning of 2020 (in The US). Thanks for the memories, gang ☕

— Netflix US (@netflix) July 9, 2019
On December 2nd an availability notice has appeared on Friends stating that the show will be removed from Netflix on January 1st, 2020. At the moment, the show is only being removed from Netflix US. Canada and the UK will not be removing Friends for the moment. However, fans of the show need not despair. Friends is next scheduled to appear on HBO Max service which is slated to release in May 2020.
Netflix got global rights to Seinfield from 2021. In addition, Netflix might also be in counting to get the rights for Community.
The American TV series Friends was created by David Crane and Marta Kauffman. The show aired on NBC from September 22, 1994, to May 6, 2004. It lasted for ten seasons going on to become one of the most beloved sitcom series of all time.
ALSO READ: Jennifer Aniston On FRIENDS Cast: "We Are Always Trying To Think Of Something To Collaborate On"