From Lalita to Lalit: A case of negligence, entrapment and new beginnings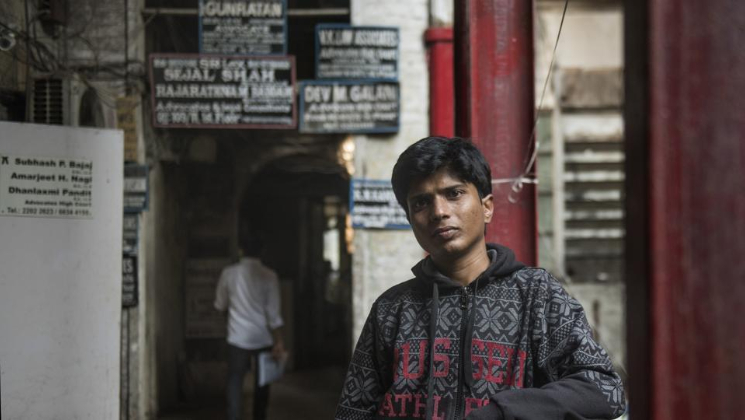 Biologically born a male but labelled and raised as a female, Lalit Salve found himself in a dilemma when he noticed a small growth in his genital area around the time his mother discussed marriage plans with him in 2016. "That day, what the doctor told me shocked me to the core. The doctor said the growth was a testes, which is a male organ," said Mr. Salve, recalling the meeting that altered his world completely. Further tests confirmed presence of XY chromosome distinctly found in males.
incidents from his childhood began to fall in place. When he was seven years old, he had complained about a similar growth to his mother. He was taken to a private practitioner.
"The doctor back then diagnosed the growth as a hernia or a cyst. My medical examination was done at a private hospital and then I was operated in the Beed Civil Hospital where they removed the growth. What the doctors had actually removed was one of my testes," said Mr. Salve, furious at the botch-up.
Doctors explain that Mr. Salve's reduced body growth was due to the removal of one testes — the organ responsible for hormone production.
"My parents were illiterate. They knew nothing. But the doctors were educated. How could they be so callous?" he asked, adding that had the doctors carried out a proper diagnosis, "I would have been saved from all the psychological trauma."
Later in 2016, Mr Salve first met Dr. Kapoor, then with the JJ Hospital in Mumbai. He confirmed that Mr Salve's case was that of a male, mistakenly brought up as a female because of a genital anomaly.
But the Beed Superintendent of Police wouldn't sanction his leave for reconstructive surgery until he received a nod from Chief Minister Devendra Fadnavis.
At the end of his medical treatment, he will return to the force as a male constable. "I don't know how it is all going to be. I will face it as it comes," said Mr Salve. "I am still practising to address myself as a man," says 29-year-old Lalita Salve, a police constable from Maharashtra's Beed district. "I have lived all these years as a woman. It's not an easy transition for me".
While his mother Mrs. Kesar has lived in denial she now has come to terms with reality and when asked about the day when Mr. Salve was born, she firmly said, "Mulgich jhali hoti (It was a girl)."
"My delivery at my mother's house was carried out by her and a few other elderly women from the village. It was definitely a girl," asserted Ms. Kesar, who is still unconvinced by the scientific and medical explanation behind Lalita's journey to Lalit.
But she is full of praise for Mr Salve's support for the family — taking responsibility for his elder sister's marriage, buying a rickshaw to support his younger sibling and bringing financial stability to the family. "I will stand by her, whatever it may be," said an emotional Ms. Kesar.
At the St George's Hospital, Mr Salve has been given a private room with a guard. "Everyone wants to meet him. Everyone is so curious about him. So we have taken extra precautions", said Dr. Madhukar Gaikwad, Medical Superintendent of the hospital.
Mr. Salve can't wait to get back home. "I have dealt with a lot of trauma. I just want to live a happy life now," he said.
Sharing pictures of his childhood where he is seen with long hair and earrings, Mr. Salve said in Rajegaon village, he grew up with other girls, playing with dolls. Later at the Lokmanya Tilak College in Beed, he always hung out in a girl's group. As with other teenagers in the area, he applied for government jobs, including in the police force. On selection, when he was sent for training to Pune, he shared a room with other women trainees and then went on to join the police force in 2010 as a Lady Police Constable (LPC).
His life has only just begun with multiple opportunities as he faces life head-on as Mr. Lalit Salve returns to his wrkplace in Beed as a male police constable.
"Salve (on resumption of duty) will be treated as a male constable. We have received a letter from the director general of police (DGP) in this connection. According to the letter, Salve will get all benefits entitled to male constables after joining duty," Beed Superintendent of Police G Shreedhar said. "Salve, however, will have to bear all expenses related to the surgery," he added.
Doctors at St George's Hospital performed the first round of genital reconstruction surgery on Lalita Salve, the Beed constable who won a legal case to be recognised as a man.
Salve, who was raised as a female since childhood, underwent a genetic test called Karyotyping last year that established the cop's gender as male. Salve had approached the Bombay high court in November 2017 seeking a month's leave to undergo 'gender reassignment surgery'. A panel of doctors was formed at Sir JJ hospital to evaluate the case.
"Since the cop's genitals looked like that of a female, the family may have gotten confused," said a doctor who was a part of the panel.
In the first round of the three-hour surgery on Friday, doctors at state-run St George's Hospital started the process to elongate Salve's urethra by creating a tissue conduit. It will take nearly a year and a half to complete all surgeries, said Dr Madhukar Gaikwad, medical superintendent at the hospital.
"Salve's urethra is small. At present, Salve urinates in a sitting position like females. Currently,we have only formed the base of the urethra. The next round will be performed three months later after which Salve will be able to urinate like a man," said Dr Rajat Kapoor, head of department, plastic surgery at St George's Hospital.
Salve's uncle who was waiting outside the operation theatre said he was very happy the procedure being finally carried out.
Doctors added that Salve has an underdeveloped penis which was embedded in surrounding tissues.
"We extricated it from the surrounding tissues after which it has become five centimetres long," Dr Kapoor said.
Salve is going to remain hospitalised the next week for doctors to follow up on the recovery.
Later, a hair transplant procedure will be conducted to give Salve a moustache and a beard. "We may have to perform a hair transplant procedure to give Salve a beard. We will ask Salve what shape he likes, depending on which we will do the transplant," Dr Kapoor said.
While the procedure to create a male genitalia has begun, doctors said a biopsy of the testicles will show if there is sperm production. Doctors added that Salve will over time be able to confidently present himself as a man.