Frustrated Roger Federer hits out at 'lethargic' Switzerland following World Cup exit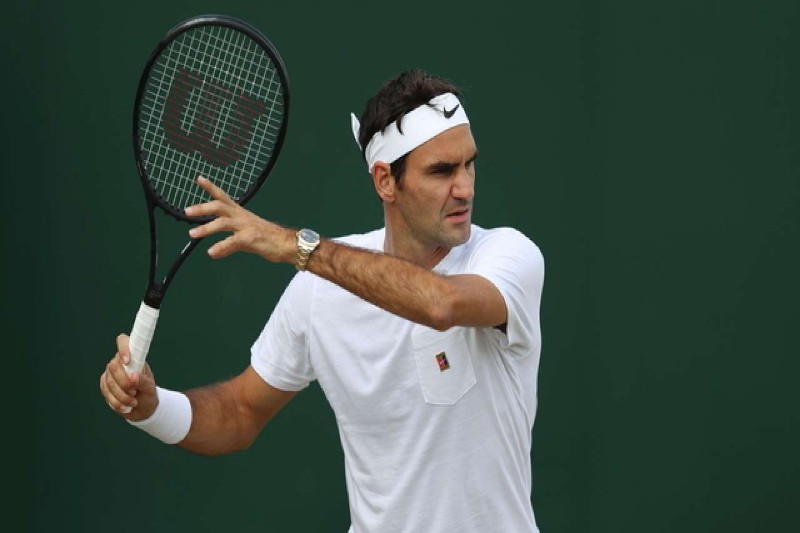 Roger Federer vented out his frustration at the Switzerland football team for their disappointing 0-1 defeat to Sweden in the World Cup knockouts last week.
The 20-time Grand Slam champion who has constantly made Switzerland proud for the last 15 years, was left dejected by his countrymen's "lethargic" approach in the must-win encounter.
"I was disappointed yesterday. I expected more from the team," said the Swiss maestro, who is chasing a record ninth Wimbldon title.
Vladimir Petkovic's men were expected to comfortably see-off the 24th ranked Sweden in Russia, but their lack of cohesiveness in the pitch left the eight million Swiss people disappointed.
"That's the thing with knockout. You have to bring it like it was the finals every match, it's 11 guys at the same time. It can't just be three guys, eight guys. It needs to be everybody at the same time doing the same thing," he added.
"I felt it's an opportunity missed. We didn't create enough chances. We deserved what we got."
Also Read: Wimbledon 2018: Federer, Venus cruise into third round
Ranked sixth in the world, Switzerland lost just once since Euro 2016 and seemed to have enough talent to reach the quarter-finals for the first time since 1954, but instead they put up an insipid performance to knock themselves out of the competition.
Federer was also asked if he would given them a pep talk before the all important pre-quarterfinal match, to which he said,
"Now the pep talk is too late anyway. But It's important that they understand you've got to bring the energy every single day. It's throughout the year. It's not just in the World Cup, last 16 or quarters. That's why you need to bring it every single day."
"When you step out on the pitch, or on the court in tennis, in practice, in the match, you have to always try to be able to perform as high as possible. Then it's actually not a big deal to bring it also in a match like yesterday."
Federer's disciplined regime has helped him to prolong his career even after reaching the 30s and he has already won four majors since 2012 and is currently chasing another at the All England Club.
Also Read: Federer is immortal, says predecessor Andre Agassi
It is a doctrine he feels the country's soccer team should follow.
"What I know from knockout play throughout the course of my career is (that) you can't afford to come in lethargic," Federer said.
"You just think it's going to happen by itself, just because you play one good match the day before. You're only as good as your next performance really."