Fuel prices cut for 12th straight-day: Check rates here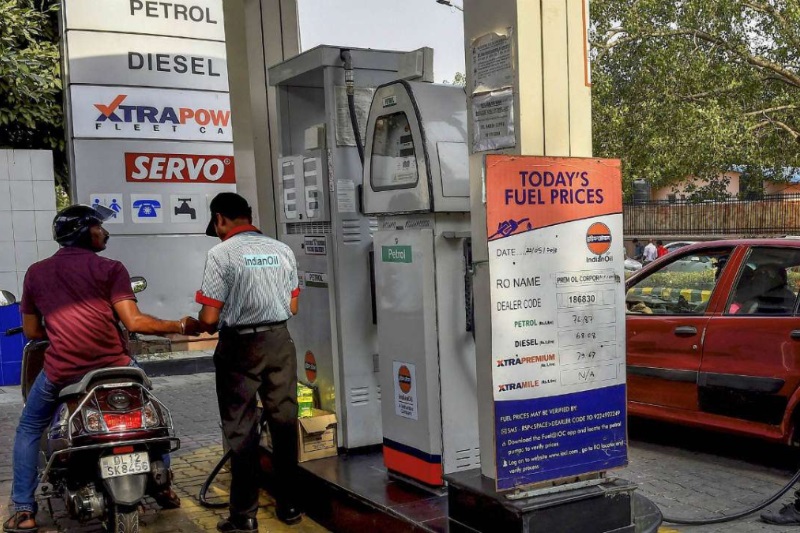 Reduction in prices of fuel for the 12th consecutive day on Monday has brought citizens much-needed relief from skyrocketing fares. Notably, petrol prices were slashed by Rs 0.30 in Delhi and Mumbai. A reduction was also witnessed in diesel prices by Rs 0.20 and Rs 0.21 respectively.
After the reduction, petrol is being sold at Rs 79.75 per litre in Delhi and Rs 85.24 per litre in Mumbai. Diesel is being retailed at Rs 73.85 per litre and Rs 77.40 per litre in Delhi and Mumbai respectively.
The news agency ANI quoted, "Petrol and diesel prices in #Delhi today are Rs 79.75 per litre (decrease by Rs 0.30) & Rs 73.85 per litre (decrease by Rs 0.20), respectively. Petrol&diesel prices in #Mumbai today are Rs 85.24 per litre (decrease by Rs 0.30) & Rs 77.40 per litre (decrease by Rs 0.21), respectively."
In the two other metro cities, almost the same cut was seen. The prices of petrol and diesel in Kolkata were Rs 81.92 and Rs 75.90, respectively. In Chennai, the prices were pegged at Rs 83.18 and Rs 78.29, respectively.
October 18's cut in the prices of fuel was the first reduction in over two months because of a drop in the cost of production. Petrol and diesel prices were cut by 21 paise and 11 paise across cities, a notification by oil retailers said. Before fuel rates started falling on October 18, petrol and diesel prices had touched unprecedented levels across the country.
Fuel prices have been soaring since the past few months in the country, burning a hole in the common commuter's pocket. Importantly, the reduction in fuel prices comes in the wake of Prime Minister Narendra Modi's meeting with the top executives of global and Indian oil and gas companies on Monday.
On October 4, fuel prices were cut by a minimum Rs 2.50. On October 5 when the government's cut in excise duty of Rs 1.50 per litre was implemented, then state-owned fuel retailers provided a Re 1 per litre subsidy. In BJP-ruled states, the reduction was higher as they matched the cut with a similar reduction in local sales tax or VAT.
Delhi, which did not cut VAT on fuel, still has the cheapest fuel among all the metros and bulk of state capital as it levies lower taxes. On the other side, Mumbai despite reducing VAT on petrol still has the highest priced fuel.
Also Read: Fuel price drop: Petrol costs Rs 86.33 per litre in Mumbai, Rs 80.85 per litre in Delhi