Fugitive billionaire Mehul Choksi moves to Antigua, say officials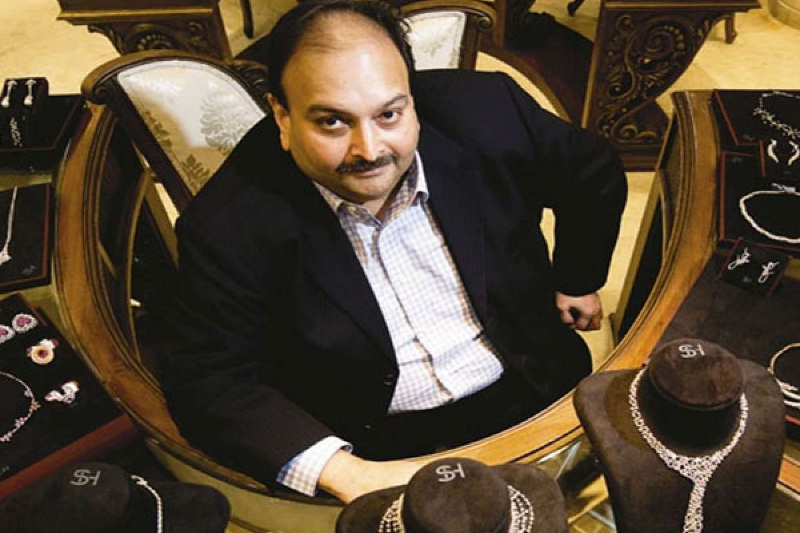 Diamond tycoon Mehul Choksi, who is wanted for a fraud of Rs 13,500 crore with his nephew Nirav Modi, have fled the country in January this year, the night before the Punjab National Bank scam came to light, has moved to Antigua with their family.
Investigating agencies have been on a hunt for the defaulters since then, Nirav Modi is said to be in Brussels, the capital of Belgium.
Interpol has issued a 'red corner' notice against them after a non-bailable warrant was issued on their names.
According to reports, after another Interpol notice, the Antiguan authorities has informed the Enforcement Directorate that Mehul Choksi arrived there this month and has taken the passport of that country.
Also Read:  Maratha Kranti Morcha: Calls for Mumbai bandh in process, Raj Thackeray cuts short rally
Centre's investigating agency Enforcement Directorate told Mumbai court last month that both the accused should be declared as 'fugitive economic offenders' and their assets worth Rs 3,500 crore, spread across India, UK and United Arab Emirates, should be confiscated.
Mehul Choksi has declined to return to India, saying he would be killed by mobs if he was brought back.
His appeal for cancellation of the non-bailable warrants against him, read: "There have been various cases of mob lynching in India. Even the applicant faces a similar threat as there are several persons who have grievances and anger against him (Mehul Choksi)."
Mehul Choksi is worried that his former employees and debtors may harm him, and his being in jail might be marginalised by other inmates either, as was written in the application.