Good relationship with India important for Pakistan trade, says Imran Khan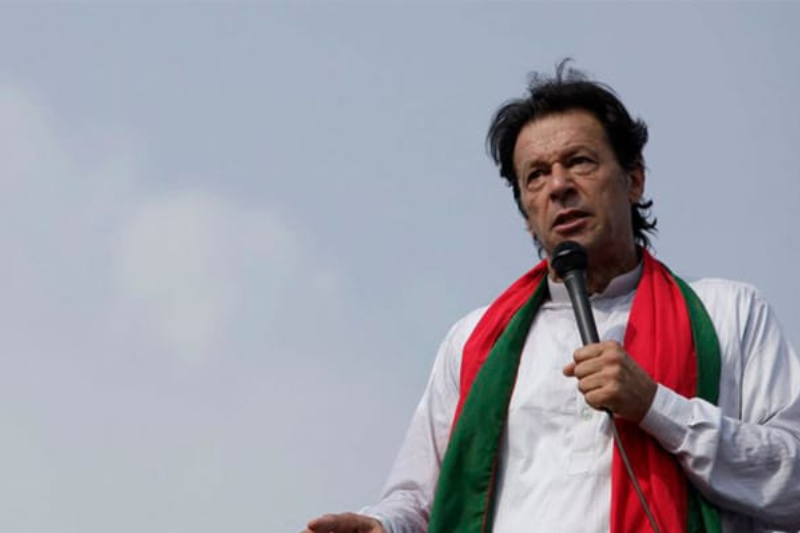 Pakistan Tehreek-e-Insaf (PTI) chief Imran Khan on Tuesday assured of improving the strained relationship with India if his party comes to power, saying that it would not just benefit both the countries, but also boost their trade.
"If you have a good relationship with India, it opens up trade, and trade with a huge market. Both countries would benefit," said Khan in an interview with WION.
The cricketer-turned-politician who has emerged as the next Prime Ministerial candidate ahead of the general election on Wednesday, referred to the Kashmir dispute as an example of the tensed relation, adding that the entire subcontinent is held hostage as a result of the conflict.
"The problem with India right now is the issue of Kashmir. I give full marks to Pakistan for trying to get proper, better relations. But I believe we should have peace with India as the whole subcontinent is held hostage to the Kashmir issue," said the former Pakistan captain.
Also Read: Imran Khan says Modi government's 'aggressive' posture responsible for Indo-Pak stalemate
He also rubbished allegations that his party was favoured by the military who had seized power numerous times in the past. Khan has often been called as the puppet of Pakistan military and Islamic fundamentalists, but refusing all such claims, the 65-year-old drew comparisons with the 2013 elections, when he was accused of similar things.
"Same allegations existed before the 2013 elections", he said reported DNA India. "But it turned out that in the 2013 elections, all players, including the establishment, were supporting Sharif's party. You know if you look around in the public, the only party that's been growing is PTI. All opinion polls show that PTI has gone up. And so to blame our success on being backed by the military is nonsense."
Khan conceded that Pakistan at the moment is on the verge of bankruptcy and that the next government will have a major task of not only improving trade but also stop corruption.
"The biggest challenge Pakistan faces is, we are bankrupt. We are in the worst economic crisis right now. We do not have the capacity to pay the debts. We can't pay for our expenses, so we have to borrow money," he said. "The new government has to strengthen institutions, raise revenues and stop corruption."
The National elections this year seems to be a triangular contest between Prime Minister Shahid Khaqan Abbasi's Pakistan Muslim League-Nawaz (PML-N), former President Asif Ali Zardari's Pakistan Peoples' Party (PPP) and Imran's PTI and might well lead to a historic coalition government that suddenly appeared in 2008, but lasted for just a week. Yet, it is shaping up the same way as it has always been during the 70s and 90s. The only thing that makes this election unique is that people are slightly more aware of the importance of their vote.
But with none backed by the public and no party assured of a major victory, Khan promised of a new form of local governance if PTI was voted to power.