Game of Thrones Season 8 Episode 1: Top Easter Eggs From The Premiere
Game of Thrones (GoT) Season Episode 1 Best Moments and Easter Eggs you never noticed
As the makers of Game of Thrones have finally released the first episode of Game of Thrones Season 8. We have already covered the best 15 dialogues and quotes of GoT Season 8 Episode and written update earlier, now we are going to cover 10 Easter Eggs and references that the makers of Game of Thrones have earlier used. Before getting into more details of Game of Thrones Season 8 Easter Eggs, let's take a quick look at the last season.
In Game of Thrones S1 E1, you will witness several reunions such Arya Stark-Jon Snow, Theon Grejoy-Yara Grejoy and others. The latest episode has also revealed the fact that Jon Snow in not a bastard but a true heir to the Iron Throne. If you want to read more about Game of Thrones S1 E1, you can click here. Game Of Thrones Season 8 Episode 1 Review
Here are Game of Thrones Season 8 Episode 1 Easter Eggs
1. Jon Snow Danearys Targaryan Arrive Winterfell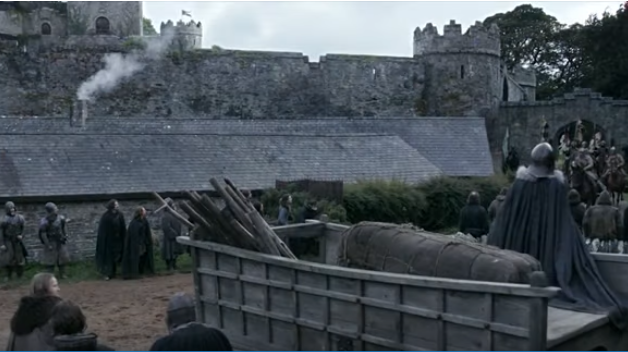 Did you notice the place when Jon Snow and Daenerys Targaryen arrive at Winterfell? It is the same place which we had earlier seen when Robert Baratheon arrived? They even used the same soundtrack when they were heading toward Winterfell. The name of the song is 'The King Arrives' Rightful King of the seven Kingdom.
2. Jon Snow Introduces Daenerys To Winterfell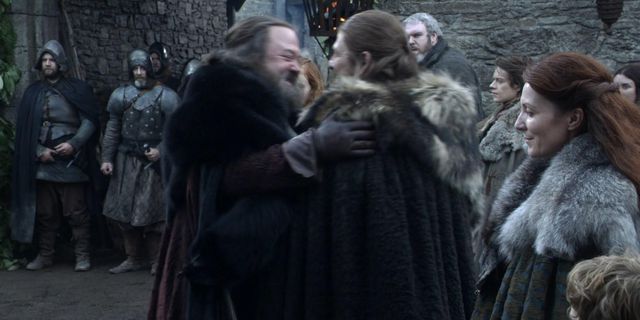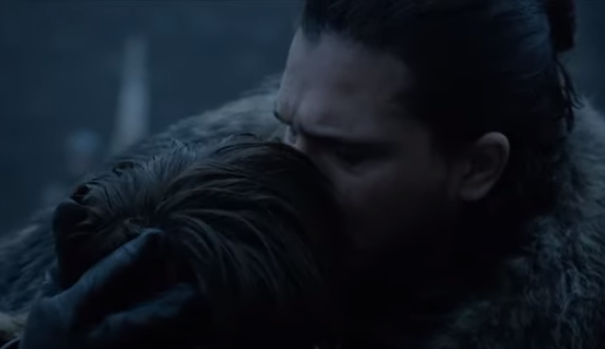 Just like Robert Baratheon, Jon Snow rushes toward Bran Stark and hugs and kissed him on the forehead as they have not seen each other for many years. There is no doubt Sansa Stark is quite happy to see her brother but she does not look happy seeing the mother of Dragon. Apart from Sansa, if you look at the background everyone including Little Bear looks quite unhappy to see Daenerys Targaryen.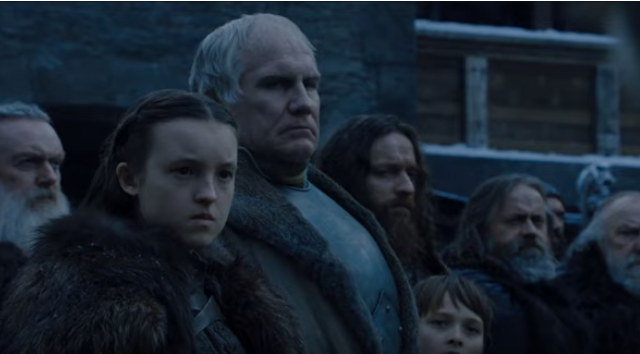 3. Cersei Wants To Hire Bronn To Kill Her Brother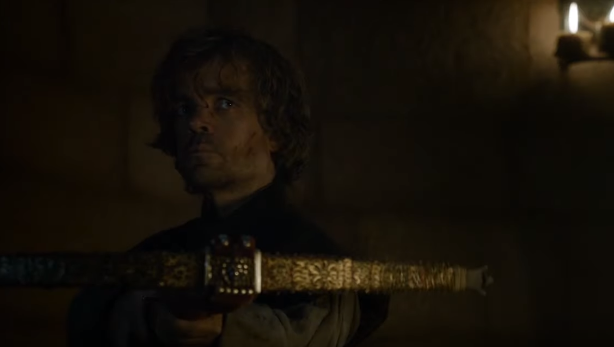 If you have watched Game of Thrones Season 8 Episode 1, you must have noticed Cersei sends the same crossbow to kill his brother which Tyrion used in the Game of Thrones season 4 to kill his father.
4. Jon Snow Rides Dragon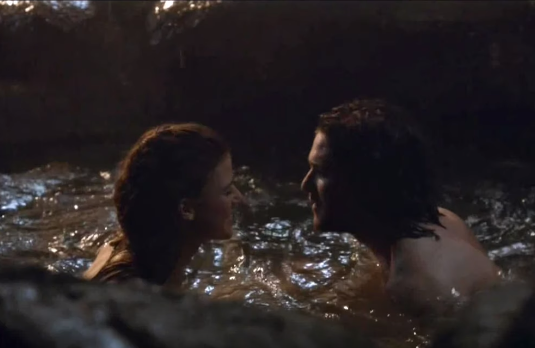 The fans of Game of Thrones have been guessing since a long time that who will ride the Dragon. Finally, in episode 1 of the final season, Jon Snow is seen riding Rhaegal Dragon. The place Jon and Daenerys landed in the North Frozen is similar to Ygritte and Jon were taking bath. Even the dialogue of Dragon Queen is exactly similar to Ygritte that she had delivered.
Image Credit: HBO
Also Read: Game Of Thrones Season 8 Episode 1: The 15 Best Dialogues & Quotes