Game of Thrones series 8 episode 5 Recap: The End Of Cersei Lannister's Era
Game of Thrones series 8 episode 5 Recap: The episode 5 has witnessed the death of Jamie Lannister, Cersei Lannister, Lord Varys, Euron and many.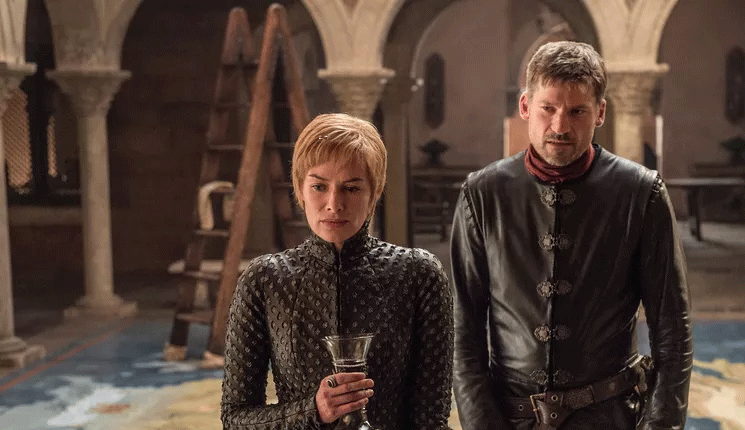 Game of Thrones season 8 episode 5 is finally aired on Hotstar and HBO in India and the United States of America today 13 May 2019. The episode begins with Lord Varys writing a letter declaring Jon Snow the true heir to the Iron Thrones but he has to lose his life when the Mother of Dragon Daenerys Targaryen get to know about it. Dany commanded his soldier to present Varys and sentences him to death.
This article will have several spoilers. The episode 5 of GoT season 8 has witnessed several deaths including Euron, Lord Varys, Jamie and Cersei Lannister and thousands of innocent people living with Cersei in her castle. It would not be wrong if we say episode 5 was the end of lannisters.
Yes, you must have seen Jamie Lannister rescuing from Winterfell to save his love life Cersei Lannister. But, he was caught by Dany's army and chained. However, Tyrian Lannister freed asking him to ring the bell after reaching the Kings Landing, which will be seen as an indication Cersei has surrendered and army and thousands of people will be saved but what happens next is the complete opposite.
Daenerys Targaryen is not happy with Jon Snow as he has shared the truth with his sisters Sansa and Arya Stark. Without caring for innocent lives, Dany took her Dragon and vanished the Castle. In this episode, you would not see the glimpse of Sansa Stark but Arya has a significant role to play.
Even Arya Stark could not save herself from the Dragon fire. This episode is also a reunion of Jamie and Cersei Lannister. They made all possible efforts to save themselves from Dargon's dastardly act but they could not and crushed under debris of Lannister's home.
You will see in this episode, Jon Snow is not happy with Daenerys Targaryen's act of destroying the castle and killing children, woman and innocent people. In this episode, Hounds is also seen fighting his big brother, Mountains the guard of Cersei Lannister.
After minutes of fighting, they both ended their lives by jumping off the building. At the end of this episode, Arya Stark found herself in the middle of chared innocent bodies and rides a horse to move towards Winterfell.
Also Read: Game Of Thrones: All The Characters Who Died In Season 8