Game of Thrones' Sophie Turner REVEALS Why She Tried To Sneak A Kiss With Arya Stark
Game of Thrones Season 8: Sophie Turner aka Sansa Stark REVEALS why she tried to sneak a kiss with Maisie Williams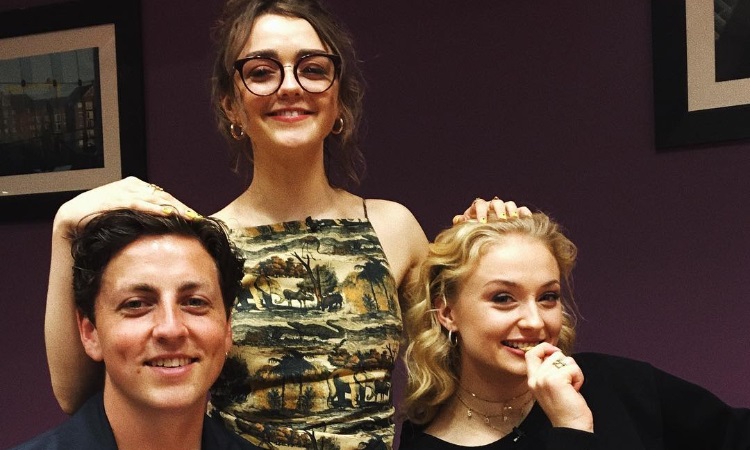 Game of Thrones season 8 is just a few days away and we can't wait to see Sophie Turner aka Sansa Stark and Maisie Williams aka Arya Stark again. Sansa Stark and Maisie Williams were recently featured on the cover page of magazine Rolling Stone. In the magazine, Sophie and Maisie were seen sporting blonde and pink hair colour respectively.
According to reports, both the girls have been best friends ever since they met for the very first time on the sets on Game of Throne. Both Sansa Stark and Arya Stark have been playing pivotal roles since the first season of the fantasy saga. Now, Sophie Turner (23) has been engaged to Nick Jonas' brother Joe Jonas since 2017.
Sophie Turner told Rolling Stone, "We were pretty much best friends from that second on." In an earlier interview with Glamour UK, Turner joked she "has an addiction to Maisie" and that they would try "to sneak a kiss into every scene we did together to freak everyone out a bit."
Speaking about her character's track in Game of Thrones, Sophie explained she was initially "jealous" of Williams and her character of Arya "because she got to do all these sword fights and be the badass" but her own slow ascent into power has made it "all the more satisfying", reported E! "I'm happy she's only just coming into her power now."
Talking about the final season of Game of Thrones, Arya Stark warned fans of the fantasy saying that they should be ready to witness a lot of death. Mark your calendar, Game of Thrones season 8's first episode will be aired on April 14.
Also Read: Sophie Turner Reacts To Backlash After Leaking Game Of Thrones Finale To Many Friends