After Starbucks Coffee Glass, 'Game of Thrones' Fans Spot Plastic Water Bottle
'Game of Thrones' fans spot a plastic water bottle in the finale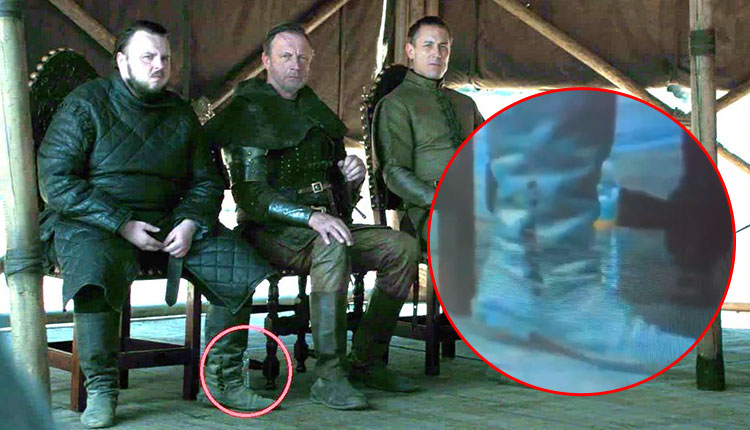 After Starbucks Coffee Glass debacle, Game of Thrones makers seems to have made yet another goof up in the last episode of Game of Thrones. You may not have noticed the plastic bottle in GoT season 8 episode 6, but there are eagled-eyes fans, who have spotted a plastic bottle beneath the feet of Liam Cunningham — that's Sir Davos Seaworth to you.
If you closely watch the video from the last episode of season 8, you will find a plastic bottle on the left of actor John Bradley's leg, who plays Sam Tarley in the show. If you want to see the bottle in HD format you can pause the episode at 46:19, just as Peter Dinklage a.k.a. Tyrion Lannister walks up.
Here is how the Game of Thrones reacted to Plastic Bottle
a water bottle in King's Landing!! #got #gameofthrones pic.twitter.com/mwGQlsLwnh

— Beth (@bethisloco) May 20, 2019
LMAOOO I CAN'T BREATHE THEY DID IT AGAIN 💀💀 First Starbucks now a water bottle this show is a joke #GameOfThrones #GameOfThronesFinale #TheFinalEpisode pic.twitter.com/9YaFF8Pnm6

— ℝίτα🐉||GoT Spoilers (@JonxDanyy) May 20, 2019
Yup, there was a water bottle #GamesOfThronesFinale pic.twitter.com/c3KSjhNREF

— Darren Myers (@Big_D_34) May 20, 2019
It's not just there, I actually found the second water bottle next to Ser Davos. #GameOfThrones pic.twitter.com/rZHqiWmDU4

— Bala Yogesh (@Yo_Bala) May 20, 2019
Unlike the coffee glass, which was clearly described as a Starbucks cup, the water bottle doesn't appear to have a clear brand.
The American fantasy show, which was premiered for the first time on HBO in the United States on 17 April 2011 has finally ended on 20 May 2019.
Also Read: Game Of Thrones Stars Emilia Clark, Sophie Turner Bid Sweet Farewell To Their Characters