Ganesh Chaturthi: Date, Shubh Muhurat & Significance Of The Festival
Ganesha Chaturthi 2021 - Significance, Celebrations, Rituals & All You Need To Know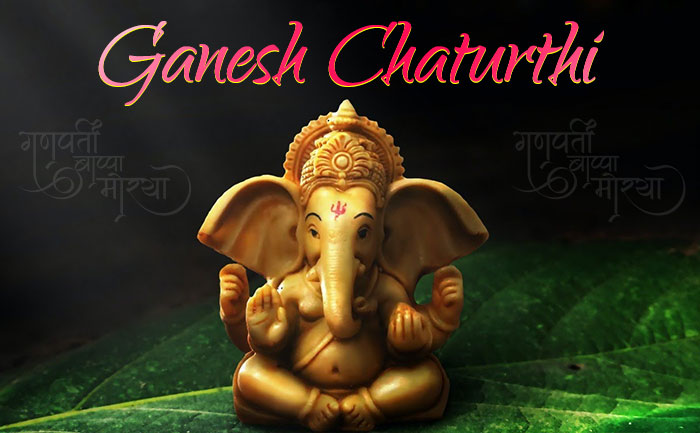 Ganesh Chaturthi is one of the most awaited festivals in India. The festival celebrates the arrival of Lord Ganpati and his mother Goddess Parvati from Kailash Parbat to the home of their devotees. On this day devotees welcome Vighnaharta to their abodes.  Ganesh Idol is kept at homes for 1.5, 3, 5, 7 or 11 days as per the family tradition. The festival is celebrated in Karnataka, Gujarat, Odisha, Goa, West Bengal, Chhattisgarh, and Uttar Pradesh. The people of Maharashtra also welcome the Lord with much pomp and fervour.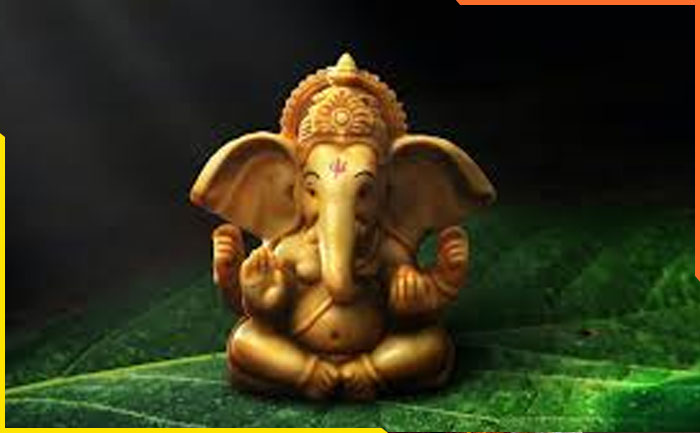 The festival is celebrated on Bhadrapad Shukla Chaturthi of the Hindu Lunar Calendar. This year, Ganesh Mahotsav will be observed from September 10, 2021, till September 21, 2021
The elephant-headed Lord Ganesh is known for wealth, wisdom and prosperity. During this time, the people remember his wisdom and seek his blessings before starting any important work. Lord Ganesha is also worshipped as obstacle remover therefore, he is known as Vighnaharta. 'Vighna' means the obstacles and 'Harta' means the one who removes them. Therefore Lord Ganesh is worshipped before starting something new like a new job or a marriage.
Here is all you need to Know About Ganesh Chaturthi: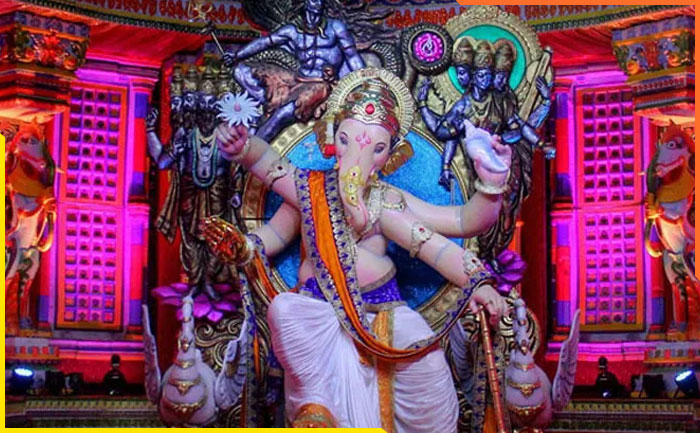 Ganesh Chaturthi Date:
Ganesha Chaturthi is on September 10, 2021, and Ganesh Visarjan will take place on Sunday, September 21, 2021.
Ganesh Mahotsav Begins – September 10, 2021
Ganesh Mahotsav Ends – September 21, 2021
Ganesh Chaturthi Auspicious Time:
Madhyahna Ganesha Puja Muhurat – 11:03 AM to 01:32 PM
Chaturthi Tithi Begins – September 10 at 12:18 AM
Chaturthi Tithi Ends – September 10 at 09:57 PM
Ganesh Mahotsav Begins – September 10, 2021
Ganesh Mahotsav Ends – September 21, 2021
Importance Of Madhyahna Ganesha puja muhurat: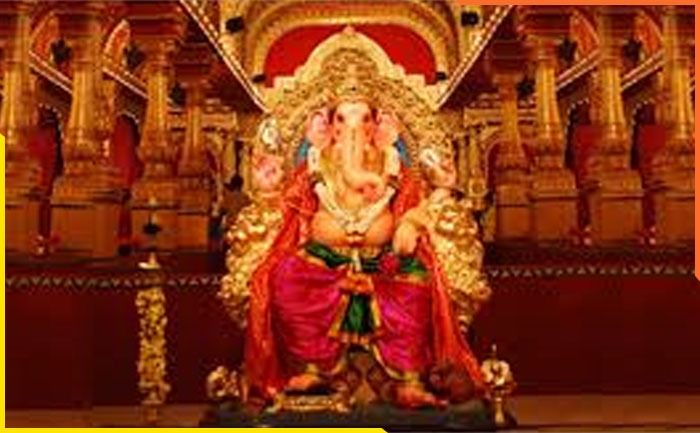 On Ganesha Chaturthi, Ganapati Sthapana and Ganapati Puja are done during the Madhyahna part of the day. As per Vedic astrology, Madhyahna Kala is considered the most appropriate time for Ganesha Puja. Madhyahna Ganesha puja muhurat is from 11:03 am to 1:32 pm. (Duration: 02 hours 30 mins)
Ganesh Chaturthi: Ganesh Mahotsav
Ganesh Mahotsav is celebrated for eleven days. Throughout eleven days devotees offer daily prayers, chant mantras and offer prasad. Modaks are believed to be the most favourite of Lord Ganesh, therefore, devotees prepare modak and laddoos to offer him.
Anant Chaturdashi/Ganesh Visarjan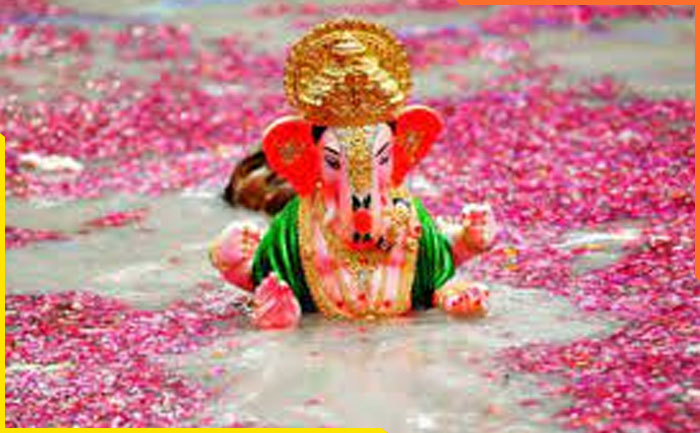 The 11th day of the festival is called Anant Chaturdashi on this day the festival comes to an end. Devotees carry the idol of Lord Ganesh. Large processions are carried out with music, devotional songs, dance and colours. Throughout the rides, devotees chant  'Ganpati Bappa Morya, 'Pudhchya Varshi Laukariya'. This means that deity you should come back early next year. The idol is then immersed in a water body.  Devotees bid farewell to the Elephant God as he returns home to Kailash with a promise of being back next year again.
Ganesh Chaturthi: History:
Lord Ganesh is one of the most important Gods in Hinduism.  There are two legends associated with Ganesha's birth.
The First Legend is:
According to Hindu legends, Lord Ganesh was made by Goddess Parvati using sandalwood paste. After his birth, Goddess Parvati had asked Lord Ganesh to guard the entrance of a cave while she took a bath. Lord Ganesh performed his duty excellently and stopped everyone from entering the cave. He even stopped Lord Shiva, Goddess Parvati's husband and his father, which angered him a lot.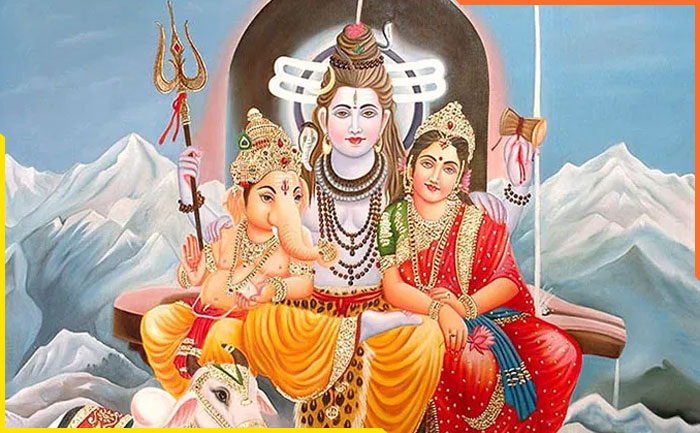 Lord Shiva, in his rage, killed Lord Ganesh by chopping his head. However, he revived him later after seeing Goddess Parvati heartbroken. Lord Shiva, replaced Lord Ganesh's head with the head of an elephant and revived him.
The Second Legend Is:
Lord Ganesha was created by Goddess Parvati and Lord Shiva. It was on the request of all the deities, to have a Vighnaharta or an obstacle averter for helping them against the demons.
 Rituals Of Ganesh Sthapna: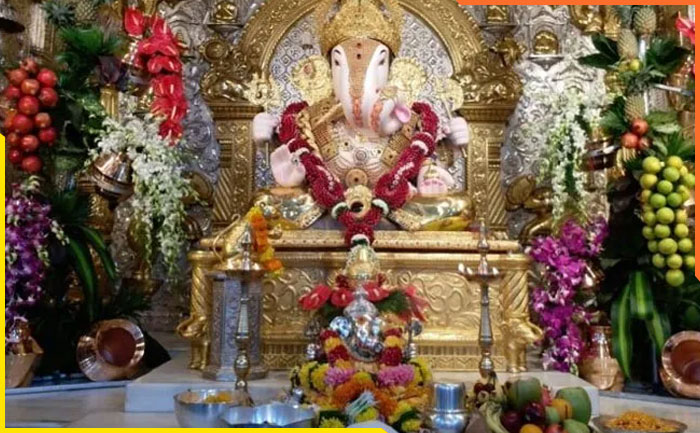 Ganesha Sthapna:
On the day of Ganesha Chaturthi, 'Pran Pratishtha' of Ganpati's idol is done either in our homes and offices. Devotees perform the Shodashopachara Ganapati pooja, a 16 step Puja while performing the ritual of Ganesh Sthapna.
Rituals Performed On Ganesh Chaturthi:
The idol of Lord Ganesh is placed in mandaps, temples, homes or offices.
Once the Sthapna is performed, the idol is decorated and adorned beautifully with flowers.
The mandapa is adorned with twinkling lights, beautiful flowers and decorative articles.
The priest chants sacred mantras. This ritual is known as 'Prana Pratishtha'.  It is followed by the ritual of
'Shhodashopachara' comprises puja which includes sixteen diverse ways of worshipping Lord Ganesh.
Modaks,  21 durva (trefoil) and red-coloured flowers are offered to the deity.
Mantras are chanted and  Ganpati Aarti is performed.
Pranapratishhtha: Process of creating an idol. Those who buy idols, perform this ritual while placing the idol in the pandal or in their home, ready for prayers.
Shhodashopachara:16 types of prayers are performed during this ritual. This includes providing delicacies, decorating with flowers and others
Uttarpuja: This ritual takes place right before the deity is taken from the position and placed ready for a procession towards any water body.
Ganpati Visarjan: Immersing the idol into the sea or river. This ritual indicates that God is everywhere and formless. It is also a reminder of the concept that nothing is permanent.
All these rituals continue for a period of 11 days.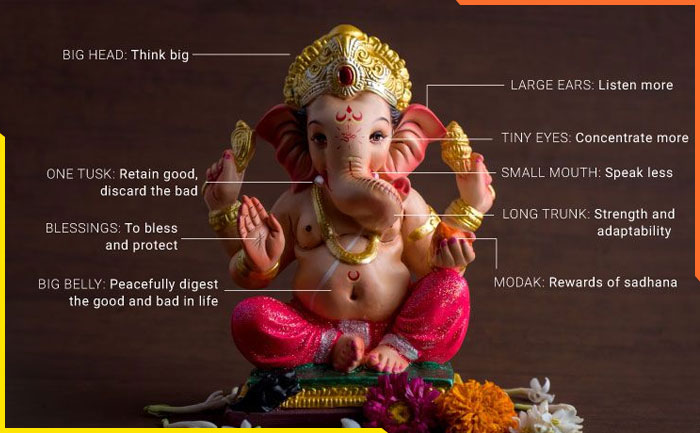 Each body part of Lord Ganesha holds a message
The long ears suggest being a good listener.
The smallmouth suggests speaking less.
One hand in the position of blessing gives the message to wish good for everyone.
Trunk depicts the easy adaptability and high efficacy.
Instead of 2, he has one tusk, it shows that one should keep the good stuff within and throw the hazardous stuff out.
Small eyes show good concentration
Bighead is the depiction of the "Think Big" philosophy.
Unknown facts: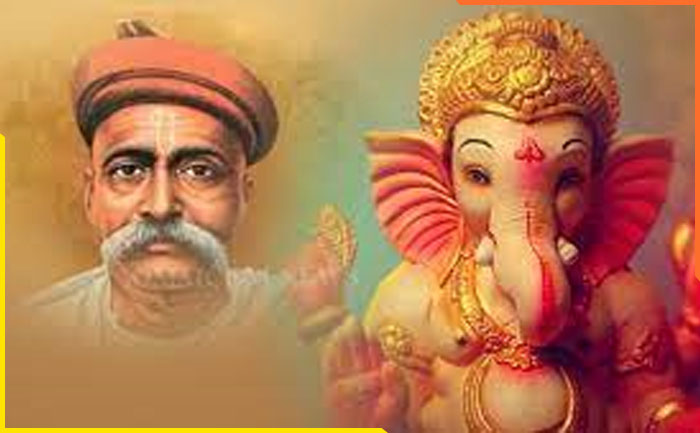 1. Freedom fighter Bal Gangadhar Tilak arranges a grand public celebration of Ganesh Chaturthi to unite Indians against the British.
2.  Ganesh Chaturthi was celebrated for the first time when the Satavahana, Rashtrakuta, and the Chalukya dynasties ruled between 271 B.C. and 1190 A.D.
3. The founder of the Maratha Empire, Chhatrapati Shivaji Maharaj, celebrates Ganesh Chaturthi zealously.
4. Lord Ganesha is worshipped in China, Cambodia, Thailand, Nepal, and China.
5. Lord Ganesha is printed on Indonesia's 20,000 rupees note.
6. The deity Kangi Ten is worshipped in China, which is a figure with two elephant heads.
Avoid looking at the moon: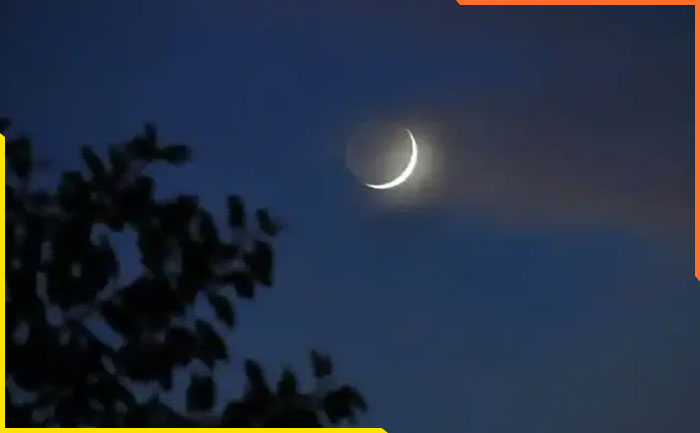 It is considered unlucky to sight the moon during the festival of Ganesh Chaturthi. Seeing the moon on Ganesh Chaturthi leads to Mithya Dosh or Mithya Kalank means a false accusation of stealing something.
Prevention Mantra for Mithya Dosha:
If someone has by mistake seen the moon on the eve of Ganesh Chaturthi then there is also a remedy to get rid of Mithya Dosha. One can recite the following Mantra :
Simhah Prasenamavadhitsimho Jambavata Hatah
Sukumaraka Marodistava Hyesha Syamantaka
Ganesh Mantra:
वक्रतुंड महाकाय सूर्यकोटी समप्रभ ।
निर्विध्नं कुरु मे देव सर्वकार्येषु सर्वदा ।।
Vvakratunda mahakaya surya koti samaprabha |
Nnirvighnam kurume deva sarva karyeshu sarvada ||
The meaning of the verse is as follows:
"O Lord Ganesha, we salute you the supreme. O mighty Lord who possesses a curved trunk and holy divine with mighty physique, whose brightness is like a zillion suns burning together, who bestows bliss to everybody. Hail to the God of a million Gods; help me fight all my problems with faith that you will be there to protect me like you have been guiding me always. My Lord, I have faith in you that you will be protected from all the evil forever."
Happy Ganesh Chaturthi
Also Read: Ganesh Chaturthi 2020: Shraddha Kapoor, Kareena Kapoor Khan And Others Shares Pictures With Ganpati Bappa-View