Gary Kirsten, Herschelle Gibbs and Ramesh Powar among candidates to appear for interview for job of women's coach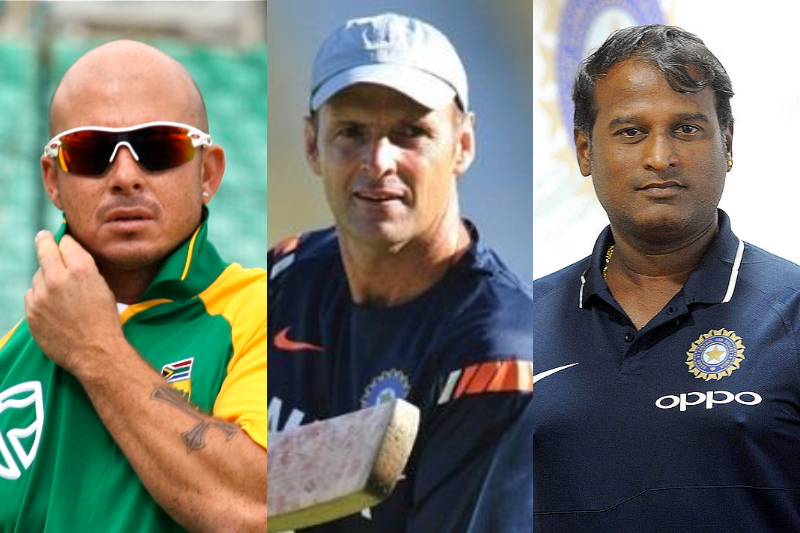 Short-listed candidates in the form of Herschelle Gibbs, Gary Kirsten and the incumbent Ramesh Powar would appear for interviews before the BCCI selection panel. Out of the 28 applicants for the job names like Manoj Prabhakar, Trent Johnson, WV Raman, Brad Hogg, Dimtri Mascarenhas and Venkatesh Prasad are also included.
This list of candidates would be interviewed by a panel which comprises of the legendary Kapil Dev alongside Anshuman Gaekwad and Shantha Rangaswamy.
Reports suggest that the overseas candidates would be appearing for the interview via Skype while Powar and other Indians are expected to be preset in person.
"The ad-hoc panel comprises former players of high repute. I have no doubt that the committee will pick the best one," said a BCCI official.
The Committee of Administrators have had contrasting thoughts on the selection process of the next coach for the women's team. While Rai asked the BCCI to invite fresh applications—signifying the fact that he wanted a new face for the job, Edulji backed Powar to continue with the role.
Also read: Harmanpreet Kaur, Smriti Mandhana backs Ramesh Powar's re-appointment as coach
The former India spinner had an acrimonius end to his term as coach on November 30 after he fell out with one of the team's most senior cricketers in Mithali Raj over her selection during the Women's World T20 in the Caribbean. Powar chose to apply for the job again after he received support from T20I captain Harmanpreet Kaur and deputy Smriti Mandhana.
But the events that led to his an acrimonius exit is what might be the reason why he potentially won't be handed the job. Powar and his team management were accused of bias treatment when they left out Raj for the semi-final clash in the World T20. The former Mumbai cricketer defended his decision saying that it was made in the best interests of the team and that Raj had threatened to retire midway into the tournament.
After the Indian team returned, Raj hit out at Edulji of using her position to destroy her.