'Gas Leakage' Reports Create Panic Across Mumbai Suburbs
'Gas Leakage' Creates Panic Across Mumbai, Fire Engines Deployed to Find Source of Unknown Odour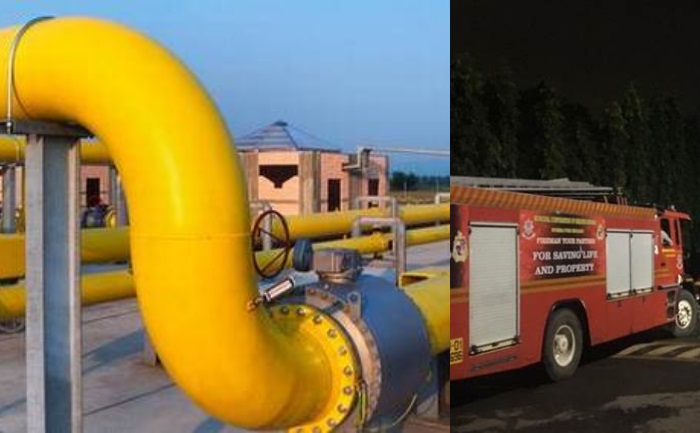 Residents in Mumbai's western and eastern suburbs panicked when reports of a gas leakage went viral. There was Chaos on social media as reports of a 'gas leak' in various parts of the city started doing the rounds. Complaints poured in from areas like Powai, Chandivali, Govandi, Chembur, Mankhurd, Andheri and Borivali, where netizens complained of a foul odour tagging the BMC. It also lead to speculations that there was a leak either in a Mahanagar Gas pipeline or at the Rashtriya Chemicals Factory in Chembur, which soon spread on WhatsApp.
Nine fire engines were sent at various places to find out the source of leakage, tweeted BMC.
We have recieved complaints from citizens about odour of some unknown gas in eastern and western suburbs. MCGM has mobilized all concerned agencies. 9 fire engines have been mobilized at various places to find out source of leakage. For any queries, please call 1916 #MCGMUpdates

— माझी Mumbai, आपली BMC (@mybmc) September 19, 2019
A statement issued by Mahanagar Gas Ltd said, "Since late evening, MGL has been receiving complaints of gas smell from various parts of Mumbai. Our emergency teams have spread out to sites from where complaints have been received. So far we have not come across any breach in our pipeline system which could result in leakage of gas."
The civic body has said that MGL and Maharashtra Pollution Control Board (MPCB), apart from other agencies, have been alerted to investigate the cause behind the smell, adding that the gas leak has been contained.
A Mirror Now report suggests that apparently the strong gas smell began spreading from Mahul, which is situated close to RCF's Chembur plant. It then spread to nearby areas like Govandi, Chembur and Wadala.
Also Read: Mumbai Rains: City gears up once again for 'heavy rainfall', schools closed