Gauba's views on disasters – Reduce dependence on Centre when it strikes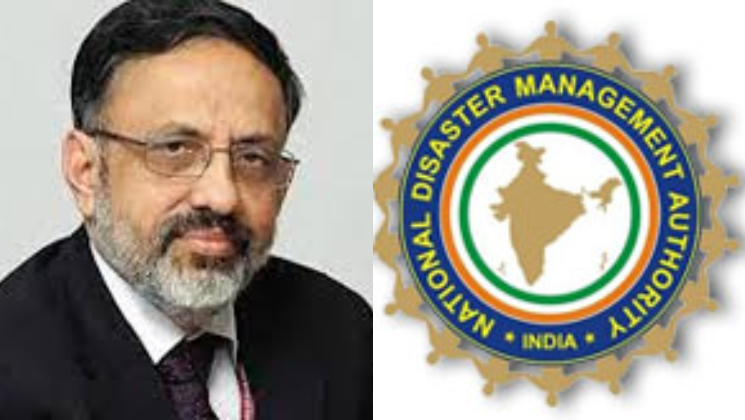 Union Home Secretary Rajiv Gauba on Friday urged all the states to build their own capacities to reduce their dependence on the Centre during natural disasters and asked all concerned officials of the Central and state governments to be better prepared to minimize the losses caused by such disasters.
Citing a government data, Gauba said currently, losses caused by such disasters in the country are estimated to be around Rs 60,000 crore per annum.
"India is flood prone as bulk of precipitation takes place in a short time. But we can reduce our losses through better preparation. We have to build our capacities through better weather forecast, conducting mock drills and improved resource management.
"On an average, during the 2005-14 decade, India suffered economic losses of approximately Rs 60,000 crore per annum due to different kinds of natural disasters, of which the maximum damage was caused by floods," Gauba said.
Speaking at an annual conference over disaster relief, Gauba assured the state governments of Home Ministry's assistance but urged them to "build their own capacities and gradually reduce dependence on the Centre".
The one-day conference was attended by the Relief Commissioners of state governments and Union Territories and officials of the India Meteorological Department, Geological Survey of India, Defence Ministry and the Central Water Commission.
Though continued efforts over the last several years have managed to reduce the impact of natural disasters, Gauba said still there is room for improvement. He also emphasised the importance of building capacities at the city and district levels and involving communities.
In his address, National Disaster Management Authority member R.K. Jain said the Centre and the states should continue their coordinated efforts to minimize losses due to floods and cyclones.
"Deaths due to heat waves, which were about 2,200 in the year 2015, scaled down to about 220 in 2017 primarily due to the ground work done on dissemination of information, better awareness," Jain said.
National Disaster Response Force (NDRF) Director General Sanjay Kumar said more than 35 NDRF teams were air-lifted for rescue operations in flood-hit areas last year and they rescued more than 3,000 people and evacuated more than one lakh people.
He said 12 battalions of NDRF are stationed all over the country for quick deployment in times of emergency.