Gautam Gambhir opens up on retirement after celebrating 37th birthday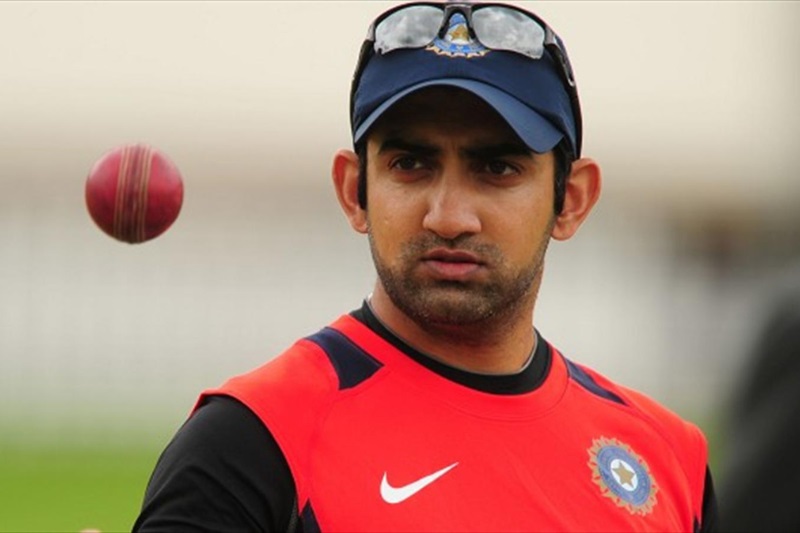 Veteran India opening batsman Gautam Gambhir, who celebrated his 37th birthday last Sunday by scoring a century in the Vijay Hazare tournament, revealed that he will only quit the game when there are no emotions left in him to continue the game.
Gambhir scored 104 off just 72 deliveries against Haryana to help Delhi seal the semi-final in the domestic limited-overs championship.
Asked if there are any retirement plans, now that he has turned 37, Gambhir replied that there aren't any such plans as long as he is scoring runs.
"No, till the time I keep scoring runs, that makes me happy. You keep doing it. I think scoring runs, winning, coming back to the dressing room happy, being in the winning environment makes me happy. Till the time I have that passion in me, where I want to come back to a happy dressing room, I want to be a part of that happy environment — I am going to keep going, and the day I feel that there are no emotions involved in it then I would think it's time to go," the southpaw was quoted as saying by NDTV.
Also Read: Vijay Hazare: Prithvi Shaw shines in Mumbai's semi-final win over Hyderabad
He was part of India's both World Cup victories (2007, 2011) in recent times and scored important runs in the final. In the 2007 World T20 against Pakistan, it was Gambhir, who made 75 runs to help India reach a respectable total and then defend it.
Then in 2011 World Cup at home, it was again Gambhir, who came out with a brilliant 97 runs to rescue India from a tough situation, with two quick wickets lost.
"You can always fill in something. There is never an end to your journey and probably the day I would feel that has been achieved, I obviously could not have continued playing," said Gambhir talking about his 15-year-long cricket journey.
"There is a vacuum and there is always something more to achieve in life as well and that is what makes a person work hard and keep going forward as well."
In 58 Test matches for India, he has scored 4,154 runs at an average of 41.95 with nine hundred. While in the ODI format Gambhir amassed 5,238 runs 147 matches.
He was brought by Delhi Daredevils in this year's IPL auction and made the caption. But poor form with the bat and with the team failing to win matches, Gambhir was dropped as captain and eventually from the playing XI.
He though has had a stellar IPL career with Kolkata Knight Riders, whom he led to two IPL titles.
Image Source: The Indian Wire