Gautam Gambhir supports MS Dhoni; slams ICC for not allowing latter to wear Army Insignia badge
ICC rejected BCCI's plea of allowing Dhoni to wear the gloves with Insignia badge.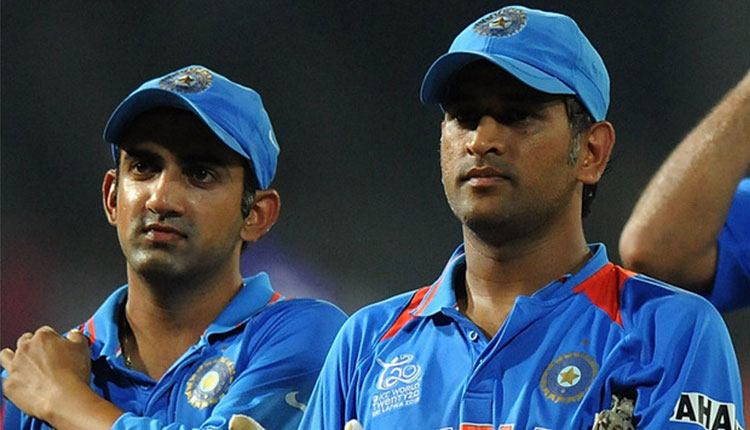 Mahendra Singh Dhoni's patriotism has landed him into controversy. During the match against South Africa on June 5 in Southampton, he was spotted wearing the wicket-keeping gloves having regimental dagger – Army Insignia or 'Balidaan' badge – of the Indian Para Special Forces. ICC asked BCCI to get the badge removed from his gloves. BCCI requested ICC to allow Dhoni to wear the gloves but the latter didn't listen to the plea. The nation and Dhoni's fans came in support of the cricketer and also slammed ICC for their decision. Also former cricketer and now MP, Gautam Gambhir expressed his opinion on ICC's decision.
In an interaction with TV9 Bharatvarsh, Gambhir said, "The ICC's job is to run cricket in the right way, not to see who is wearing the gallows and the logo on it."
He further said, "ICC ought to look into the matter that we should not have 300-400 run total. ICC work is to provide pitches for bowlers as well and not make every condition suitable for batters only. The entire logo issue is being unnecessarily given importance."
ICC said in a statement on Friday, "The regulations for ICC events do not permit any individual message or logo to be displayed on any items of clothing or equipment. In addition to this, the logo also breaches the regulations in relation to what is permitted on wicketkeeper gloves."
For more updates on this, stay tuned to our space.
Also Read: #DhoniKeepTheGlove: Twitterati Supports Dhoni; Calls For World Cup Boycott If The Balidaan Badge Is Removed