Geeta Basra Turns 35: Look At Adorable Photos of Geeta and Harbhajan Singh
Happy Birthday Geeta Basra: Take a look at 10 adorable pictures of the Bollywood actress Geeta Basra with husband Harbhajan Singh and daughter Hinaya Heer Plaha.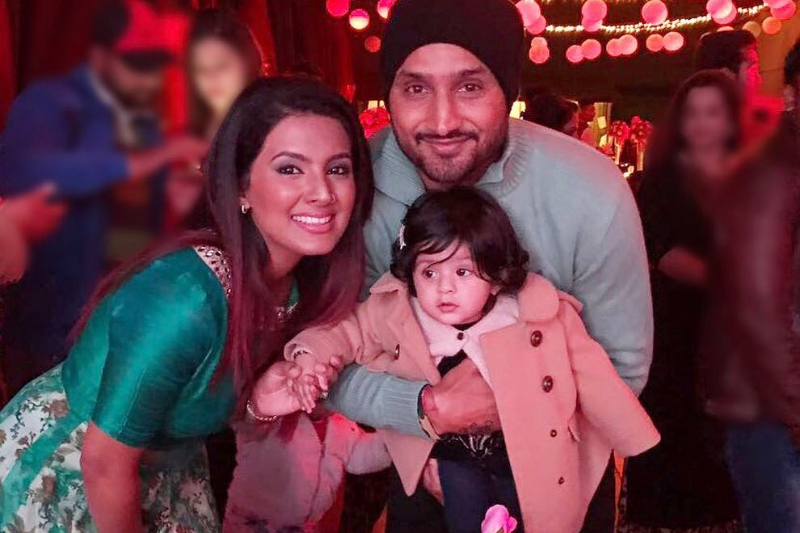 Geeta Basra, former Bollywood actress and the wife of Indian cricketer Harbhajan Singh turned 35-year old today on March 13. The actress has worked in a few Bollywood movies including 'Dil Diya Hai' and The Train opposite Emraan Hashmi. Geeta Basra shot a few intimate scenes with Emraan Hashmi for the film The Train. She was born and brought up an Indian origin Punjabi family in London and did works in theatres before coming to India.
If anything to go by reports, Geeta Basra wanted to become a criminal psychologist but she gave up and became a Bollywood actress. There were reports doing the rounds that Geeta Basra and Harbhajan Singh are dating each other, but none of them had ever talked about their relationship. Putting all the speculations to rest, Geeta Basra and Harbhajan Singh tied the knot in 2015 and became a proud parent of a beautiful daughter Hinaya Heer Plaha.
Apart from movies, Geeta was also seen in the music video for the Sukshinder Shinda and Rahat Fateh Ali Khan song "Ghum Sum Ghum Sum", playing the love interest of the male protagonist played by Rahul Bhat.
Geeta is an avid social media users, she does not leave any stone unturned to keep her fans updated about her daily routine on the internet.
Check out Geeta Basra and Harbhajan Singh picture below:
Harbhajan, in one of the interviews, jokingly once said that pregnant or otherwise, it's not easy to stay with a woman. Here is what he had said, "One must try to understand her situation and be as supportive as possible. That's what I do. Do gaali aur khalo jahan itni khayi hain. Kya jaata hai.. jab itni sun ke chup ho, toh do aur sunke chup raho (laughs)."
Also Read: