World Kidney Day 2019: Proteins may help you stay away from Kidney diseases; details inside
World Kidney Day 2019: Here are few tips to keep your kidneys healthy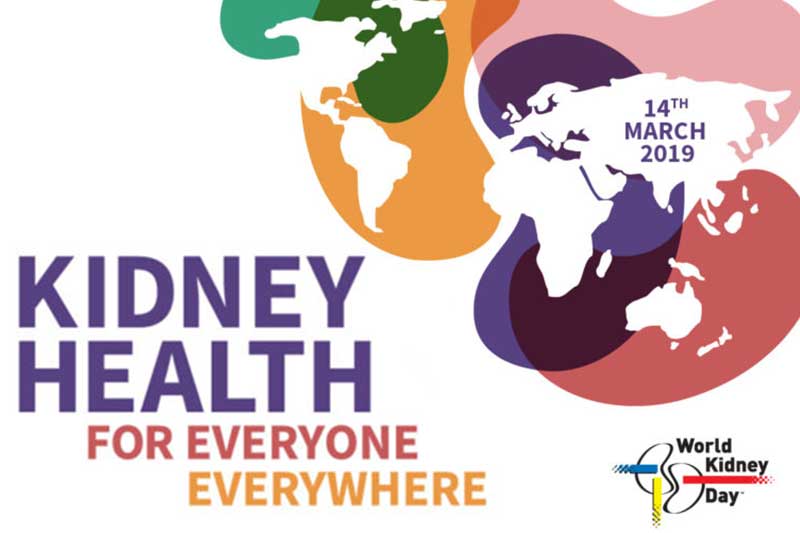 World Kidney Day 2019 to be celebrated on the 14th of March. Kidney diseases are dangerous and can claim our life. Therefore, to avoid kidney diseases, we should have an essential quantity of proteins in our body. On this World Kidney Day, it is worth to inform you that around 850 million people worldwide are estimated to have kidney diseases from various causes. Chronic kidney diseases (CKD) cause at least 2.4 million deaths per year and are now the 6th fastest growing cause of death.
Notably, proteins help in weight loss, promotes a better quality of life, better sleep and speedy recovery from any injury. Also, it helps in building muscle mass, tissue repair and boosts metabolism. Proteins are also important for cartilage, skin and blood. However, there is a limitation for everything. Likewise, proteins in excess also can have a negative effect on the kidney.
Take a look at a detailed explanation: Kidneys filter waste compounds, excess nutrients and liquids out of the bloodstream, which further helps in urinating. Kidneys need to work hard to clear the metabolites of protein from your body, leading to an increased strain on the kidneys. And a diet high in proteins may increase their workload a little. A high-protein diet may worsen kidney function in people who are already suffering from kidney disease. This is because your body may have trouble eliminating all the waste products of protein metabolism. Therefore, you must try eating proteins in limited quantities. Since, proteins are found in both plant and animals. You should be careful while choosing the right combination of proteins.
NDTV quoted nutritionist Monisha Ashokan as saying, "Protein is an essential nutrient for tissue repair, growth, development and muscle building. However we require only 1 gram of protein per kg ideal body weight. However these days a popular fad diet called the Atkins diet which is a high protein is being followed by many people. We have all heard about the Atkins diets and that it helps in weight loss but do we know the side effects of this diet on our kidneys?"
Monisha Ashokan, who is a nutritionist at Nourish Me, further said, "If proteins are consumed in excess quantities it creates excess protein metabolites that have to be filtered by the kidneys which over burdens the kidneys. Further if the kidney is not healthy and cannot filter that waste, it builds up in our blood and can causes anorexia, nausea and weakness  Thus, a high protein diet needs to be followed with utmost caution."
So, to have a balanced quantity of proteins in your body, you must consult a doctor.
Coming back to World Kidney Day, it sets out to raise awareness of the high and increasing burden of kidney diseases all over the day. The day calls for the need for strategies for kidney diseases prevention and management. The day also aims to raise awareness of the importance of our kidneys in our overall health and reduce the frequency and impact of kidney disease and other health problems related to it.
To conclude, we would say – Always stay healthy and fit..
Also Read: Mumbai Kidney Racket: DMER Dissolves JJ Hospital Transplant Panel