General Elections 2019: BJP may field Sushil Modi, and not Shatrughan Sinha from Patna Sahib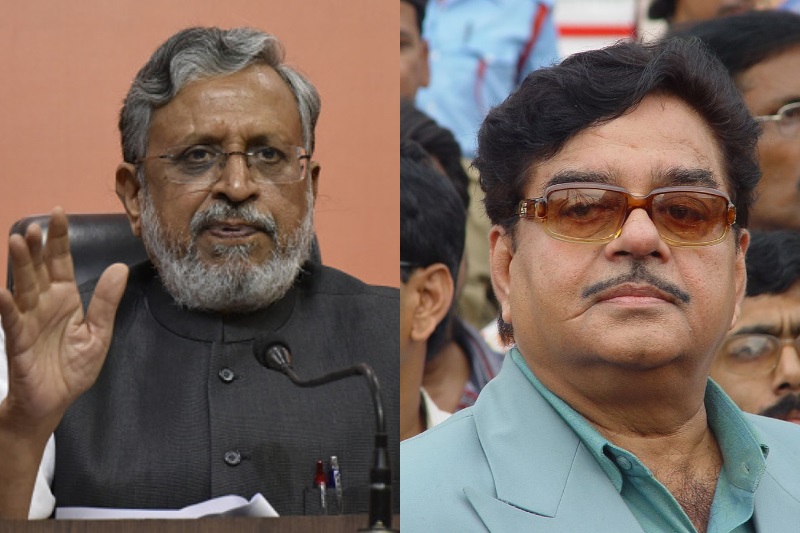 Being vocal against Prime Minister Narendra Modi and ruling party Bharatiya Janata Party (BJP) has cost actor-turned-politician Shatrughan Sinha dear. The party has avenged Sinha's defiance by replacing him for the Patna Sahib parliamentary constituency by Bihar deputy chief minister Sushil Kumar Modi, according to a report by Zee News.
Sinha is currently a Member of Parliament after been elected from the Patna Sahib constituency on a BJP ticket in the last general elections in 2014. Sinha had locked horns with the party leadership on several issues which embarrassed the ruling the party in last few years. The former actor was sidelined and wasn't picked for any ministerial post after BJP won the elections with an overwhelming mandate.
The BJP MP had earlier in the year dropped hints of contesting the 2019 General Elections from the Patna Sahib seat itself even if the situation demands otherwise. "The location (of the constituency) will be the same, even if the situation is otherwise," he had said in May. Sinha has been a two-time MP from the same seat and also served as a Union minister in the NDA government of Atal Bihari Vajpayee.
Sinha had ruffled feathers in the rank of the leadership when he almost endorsed the opposition's claims and accusations over the controversial Rafale deal. "Honesty & transparency seldom go together. The self described & self mooted – most honest & transparent Govt getting commendations on great Rafale deal, the extraordinary management of Dollar–INR ratio, the effective control of petrol & diesel prices etc etc –the day dreaming continues. Sir, when will we come out of our shell & explain to public the realities of life? Instead, is remaining in AC offices guarded by Ministers/Spokespersons the latest dharma of Ram Rajya?? Matchless efficiency or highest arrogance?? Sir, 'Ye public hai, sab janti hai'," Sinha had said.
Also, Sinha's brushing shoulders with disgruntled former Union minister Yashwant Sinha who quit the ruling party after having spewed venom on Prime Minister Narendra Modi and BJP president Amit Shah. The actor has recently praised Delhi Chief Minister Arvind Kejriwal and his Aam Aadmi Party (AAP) for their work.
Also read: