German radio presenter slammed for racist remarks against 'BTS'
A German radio network host has been called out after his racist comments against the K-pop band, 'BTS' went viral.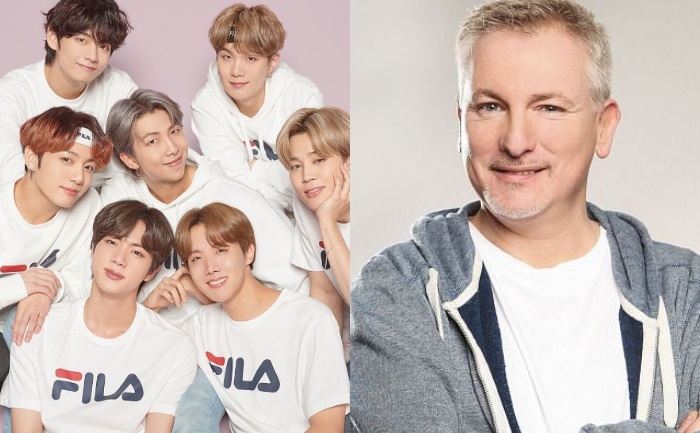 Recently, a German radio network presenter Mattias Matuschik has landed into a controversy after he made disrespectful and racist remarks against about Grammy-nominated group and K-Pop boy band, 'BTS.'His reaction came after BTS' recent MTV Unplugged program. He also called the boy band a "s****y virus" skin to COVID-19.
Mattias also said that he hoped that the boy band a vaccine for them would be available soon. Further, in German, he said that he has nothing against South Korea. "You cannot say I'm( Matthias Matuschik) xenophobic only because of a boy band from South Korea. I have a car from South Korea.Korea rules. Well, South Korea. But BTS actually did an MTV Unplugged; for a boy band, Unplugged is already a paradox in itself."
He goes on to call BTS "f***wts." According to a report in Ansoko, the presenter further mocked BTS by calling them out for their song choices. He follows up the statement with an angry criticism of BTS's cover of "Fix You" by Coldplay, he also tried to defend himself by saying he isn't xenophobic.
This statement did not go well with BTS' ARMY and they called him for his racial comments for the K-Pop boy band. They have also been demanding an apology from the presenter and have also trended the hashtags  #Bayern3Apologize, #Bayern3Racist #RassismusBeiBayern3, and #ApologizeToBTS on Twitter.
Soon after, Bayern 3's issued an apology for the racist BTS rant made by Mattias Matuschik.
ALSO READ: Confirmed: BTS V's Mixtape To Have 13 Tracks Curated With Love For ARMY