COVID-19 Vaccine: Germany, UK To Begin Human Trials
Germany and the UK have approved human clinical trials of coronavirus vaccine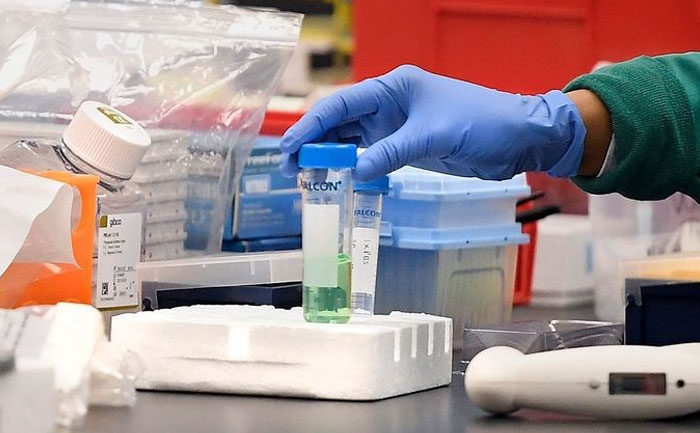 Germany and the UK have approved human clinical trials of coronavirus vaccine. Germany on April 22 approved the clinical trials of vaccine by Pfizer and BioNTech SE, as per a report by Bloomberg.
The companies are now waiting for testing approval from the US. In the first stage, it will be tested on 200 healthy people between 18 to 55 years of age. In the second stage, high-risk candidates will be added to the pool, the report stated.
Addressing the media, German Health Minister Jens Spahn said it was a "good sign" that vaccine in Germany is at a stage of human trials. He also said that it will take months before any vaccine is fully tested and will be made available for all.
Oxford University will start human testing with a COVID-19 vaccine, the UK government said in a press conference.
The UK government, funded 20 million pounds to Oxford University for the vaccine project and another 22 million pounds to a second vaccine project at Imperial College, London, Health Secretary Matt Hancock said on Wednesday. He also said a vaccine is the "best way" to defeat the virus and lower the positive cases in the country.
NEWS: The first human trials for vaccines begin in the UK on Thursday. We're giving the 2 leading UK vaccine teams at Oxford & Imperial all the support they need to make it happen pic.twitter.com/VGVwqyNpJ2

— Matt Hancock (@MattHancock) April 21, 2020
The vaccine will be tested on around 500 people with safety and tolerability.
Also Read: COVID-19 India: Coronavirus Cases Shoot Past 20,000, Gujarat Becomes Second Worst-Hit