COVID-19 India: Coronavirus cases shoot past 20,000, Gujarat becomes second worst-hit
Coronavirus Update: India records 21,393 confirmed COVID-19 cases, 882 succumb to virus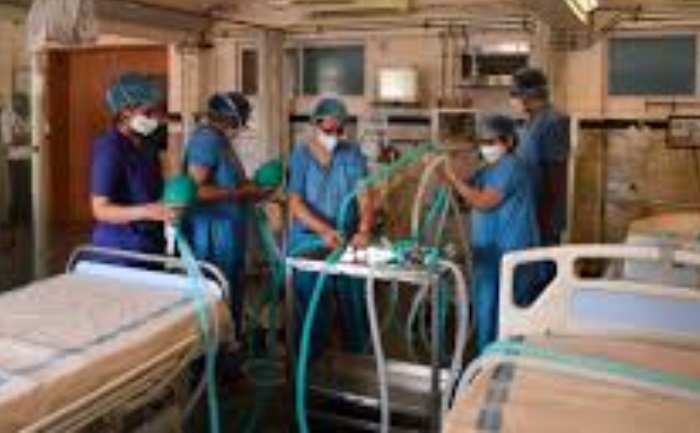 The total number of novel coronavirus cases in India climbed to 21,393 on Thursday, according to the latest Ministry of Health and Family Welfare data. The toll stood at 682. India has 16,454 active cases. While, the recovery rate of COVID-19 patients is at 19.8 percent. Gujarat becomes the second worst hit state after Maharashtra.
With 229 fresh cases recorded in the last 24 hours, Gujarat stands second after Maharashtra that has recorded 431 new cases. Crossing the 5,000-mark in registering coronavirus cases, Maharashtra remained the worst-hit state with 5,221 positive cases and 251 deaths. Gujarat at 2,178 now has the most number of coronavirus cases in India after Maharashtra.
With 92 fresh cases and 2,248 in all, Delhi is now the third-worst affected state in the country. Delhi's toll now stands at 48. Tamil Nadu has 1,596, Rajasthan at 1,659, Madhya Pradesh 1,552, Uttar Pradesh 1294, and Telangana 928.
The Karnataka government on Wednesday decided to kick start economic activity in the state by relaxing lockdown measures so that the construction of public infrastructures such as roads, irrigation, and metro rail can start, besides allowing a few other sectors, including information technology (IT) companies, to operate with skeletal staff. However, chief minister BS Yediyurappa mentioned that the relaxation was only applicable to safe zones and not to hotspot areas.
Across the world, the total number of coronavirus cases has crossed 25 lakh. The death toll has gone above 1.77 lakh, according to the latest figures from Johns Hopkins University. In the US, coronavirus deaths topped 45,000 while the total number of cases went past 8.2 lakh.
Also Read: Tablighi Jamaat chief Maulana Saad has tested for Covid-19: Lawyer