Dan Aykroyd Confirms Original Cast Returning For Ghostbusters Sequel
The original Ghostbuster films came out in 1984 and 1989 films.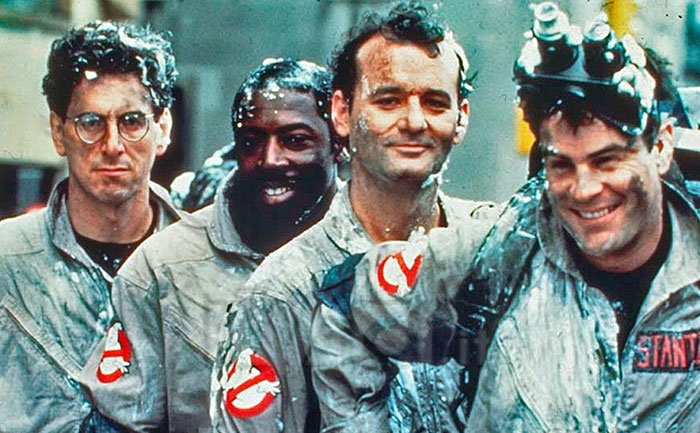 Moving past the ghosts of the Ghostbuster reboot, here is some good news for the fans of the original franchise. Bill Murray, Sigourney Weaver, Annie Potts, and Dan Aykroyd have been confirmed to return for an upcoming Ghostbusters sequel.
Dan Aykroyd discussed the film, tentatively titled Ghostbusters 2020, on The Greg Hill Show. He surprised fans by saying that the shooting for the film had already begun.
"Jason Reitman wrote a beautiful, heartfelt script that takes the real DNA from the first two movies and transfers that directly to the third, the next generation. It hands the legacy off to a new generation of stars, and players, and actors, and characters. And we've shot our part – [Bill] Murray, Sigourney [Weaver] and Annie Potts – and it was really exciting working on this new idea, this new take on this story."
Aykroyd was positive about the success of the franchise and had a lot of good things to say about his co-actors, young and old.
"I have really good feelings about his, just because of the quality of the stars we've got there. We've got some really terrific young actors, a great story, a great setting. It's gonna be scary, really thought-provoking, it's gonna be very heart-felt."
Ernie Hudson, Carrie Coon and Paul Rudd have also thrown in their hats for the cast. The original  team will be passing the torch into the talented hands of Mckenna Grace, Finn Wolfhard, and Logan Kim.
Director Jason Reitman was reluctant to share too many details about the project. He just confirmed that the film will be set in the same timeline as the 1984 and 1989 films.
"I'm not gonna give anything away today, but I will say it's a new movie. This is a new movie about a new set of characters, it takes place in a new place, a new location. And I'm hoping that [the fans] join me on this one, because these characters are amazing. Amazing, and I can't wait to introduce you to them."
ALSO READ: Selena Gomez And Bill Murray's Playful Side At Cannes Film Festival