Versace Fall 2021: Gigi Hadid RETURNS to runway post becoming a mom
Gigi Hadid FINALLY returns to runway for 'Versace's Fall 2021' after welcoming her first daughter with Zayn Malik.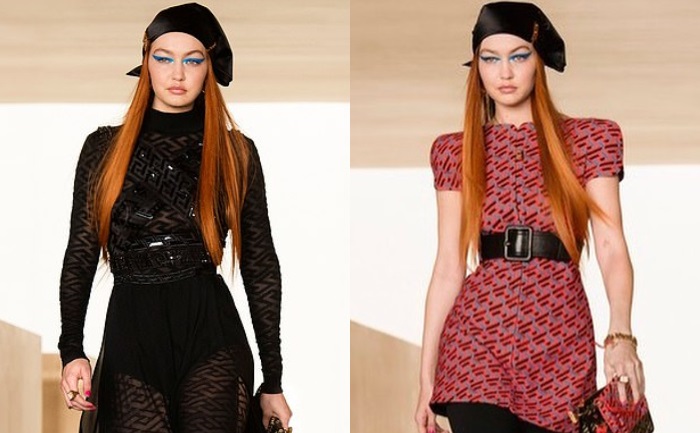 Gigi Hadid is back to work! The model returned to the runway for Versace's Milan autumn/ winter 2021 show which aired on the company's social media platforms on March 5 after six months of welcoming her first daughter, Khai with Zayn Malik in September. Delighting her fans, she shared some pictures and videos from her show on her social media handle.
For the show, the supermodel changed up her hairdo from her signature blonde to a fiery redhead, and shared snaps of the transformation process on her Instagram Stories, and fans are loving it! Gigi's sister-model Bella Hadid was also one of the stars of the show. The siblings sported colorful eyeshadow and donned black skirts, heeled boots, and black zip-up corsets.
Check it out:
View this post on Instagram
View this post on Instagram
View this post on Instagram
The model's close bond with Donatella Versace made her runway comeback extra special. She also showed off her incredible post-partum figure in a black blazer and looked just too perfect.
In February, Gigi also spoke to Vogue about modeling post-baby and told the magazine that she doesn't feel the need to be back to a size 0.
Gigi was snapped in Milan, Italy on 28 February with Bella and fellow model Irina Shayk. She also kept her 6-month-old baby daughter Khai close to her heart during the show, as she was seen sporting a chain necklace that had her daughter's name on it.
ALSO READ: Milan Fashion Week: Gigi Hadid Keeps Daughter Khai Close; Here's How