Gigi Hadid Confirms Romance With Zayn Malik: 'HEY VALENTINE'
Gigi Hadid Confirms Her Relationship Status with Zayn Malik in Valentine's Day Post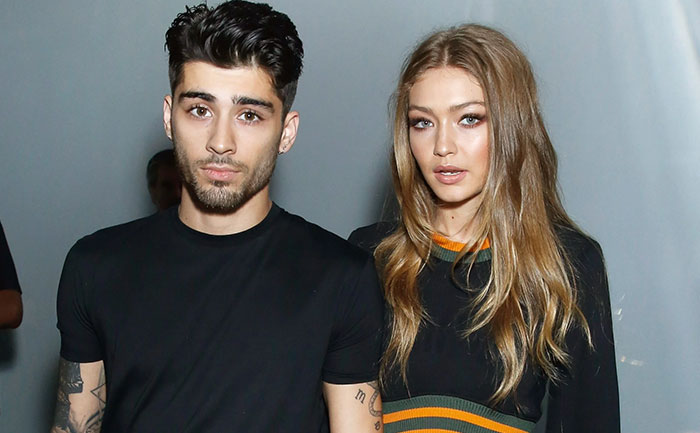 Gigi Hadid and Zayn Malik are officially back together. The duo had called it quits in January 2019 after dating for years. The on and off couple have decided to be together once again. Gigi made it official by sharing the singers picture on Valentine Day. The supermodel shared a snap of the singer taken on a disposable camera on her Instagram account and wrote, "HEY VALENTINE, Z on the farm."
She posted the polaroid of Malik on her Gisposable account's grid
Hadid reposted the Gisposable IG on her personal Instagram account's story with a cute lovestruck bunny emoji:
The Pillowtalk singer was looking handsome in a black coat with a furry black collar and a ski cap while posing on an empty pasture. The photo was taken during Gigi and Zayn's holiday trip to her mother Yolanda Hadid's Pennsylvania farm.
Hadid and Gigi were seen together back in January celebrating the singer's birthday in New York, They were joined by Gigi's mother Yolanda Hadid and her siblings Bella Hadid and Anwar Hadid, who was joined by his girlfriend singer Dua Lipa. Pictures of their outing created a buzz on social media. Fans of the much-loved couple were overjoyed to see them together once again.
Check out the pics shared by fans on social media here:
Gigi and Zayn had been on a definite break-u since 2018. While the supermodel dated Tyler Cameron briefly, the former One Direction singer has not publicly seen anyone since his split from Gigi.
Also Read: Gigi Hadid-Zayn Malik back together, ring in One Direction singer's 27th birthday