Giriraj Singh: Population explosion of divisive forces might lead to another 1947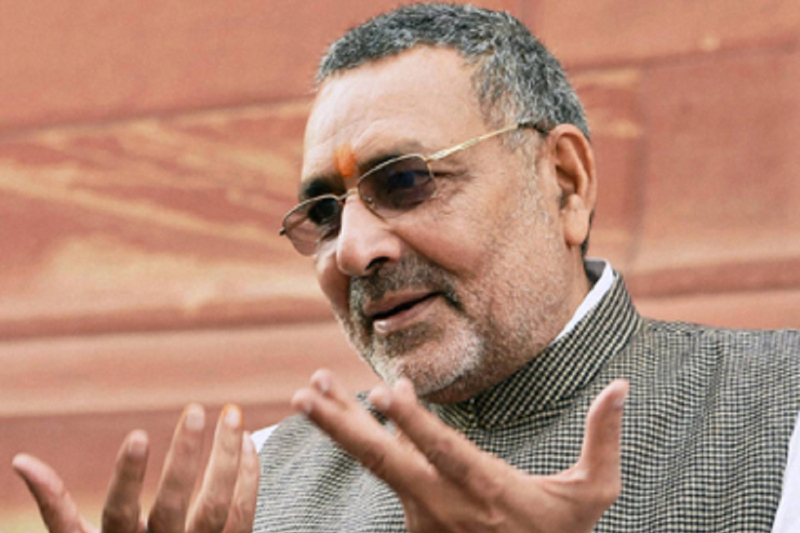 Union Minister and BJP lawmaker Giriraj Singh is known for making controversial statements. Continuing with the same, Giriraj Singh on Wednesday said that the population explosion in 2047 of divisive forces might lead to the conditions similar to those that led to Partition in 1947.
Giriraj came up with a tweet in Hindi that says, "Country was divided in 1947 on the basis of religion. Similar conditions would be there by 2047. People from JNU-AMU would speak in favour of anti-nationals and speak about division. Population was 33 crore in 1972 and now it has become 136 crore. Population explosion of divisive forces is horrible. Movement should be organised in every village and town to safeguard the country."
In another tweet, Giriraj quoted saying, "Social harmony has been hit wherever the Hindu population has declined in the country. People first demand Sharia and then convert it into Sharia."
He also raised the Ayodhya Ram temple issue by tweeting that a majority of Muslims favoured construction of a Ram temple but the Congress and other parties had misguided some Muslims for the sake of votes. "Hindus' request should not be converted into a flame," read the concluding part of his tweet.
Reacting to a series of controversial tweets by the BJP leader, the Congress' Bihar unit president Madan Mohan Jha told The Telegraph, "Giriraj is in the habit of issuing controversial statements that cause social tension."
Also Read: Giriraj Singh: Farmers protest is a Congress conspiracy