Watch: Girl hilariously mimics Ronaldo, Messi, Pogba and Neymar's penalty-kicks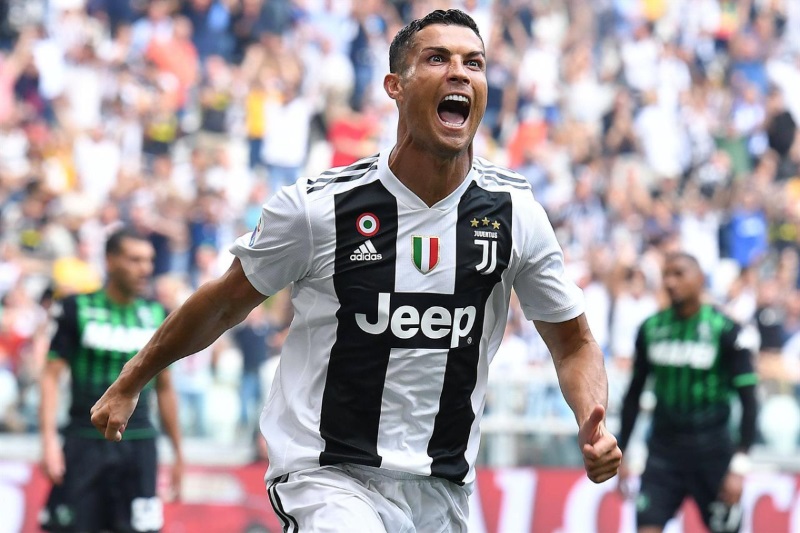 Great players are not only great for the numerous trophies they win but also for their superhuman abilities to win matches in crunch situations. These players are blessed with special skills that enthral the crowd while also helping their team secure important victories.
Among these special players are footballers Cristiano Ronaldo, Lionel Messi, Paul Pogba and Neymar. The first two have achieved incredible success and are two of the greatest footballers in the history of the game. While the latter two are touted to take the pedestal anytime soon.
All of these four players have some audacious skills on the ball, right from receiving the ball with different parts of their body to dribbling past players with speed and taking shots. These footballers also have some unique techniques in taking penalties, a glimpse of which could be seen in a video floating on social media.
Recently, ISL franchise ATK co-owner Sanjiv Goenka's brother Harsh Goenka shared a video of a girl imitating the spot-kick taking styles of Ronaldo, Messi, Pogba and Neymar.
How Messi, Ronaldo, Pogba, Neymar hit penalty kicks..
pic.twitter.com/ZUIP0PSoGi

— Harsh Goenka (@hvgoenka) November 25, 2018

In the video, the girl can be donning the club or national jerseys of these four footballers on top of one another. She then copies their penalty taking styles and their celebrations. The results of which are of course quite hilarious.
The girl starts with Ronaldo in a Juventus jersey and scores followed by a traditional Ronaldo celebration. Next comes Mesi, which is also done in the same traditional manner. But the next two of Pogba and Neymar are the most hilarious.
Wearing a France jersey, the girl copies Pogba's penalty-taking style in which the midfielder sets on an infinite run which has the goalkeeper looking at his watch and then comes Neymar's turn. The PSG man scores after a stop-run, stop-run but it is his celebration that catches the eye.
Meanwhile, Ronaldo became the fastest player to score 9 goals in 13 games for Serie A champions Juventus domestically. Juventus currently top the league table with 37 points from 13 matches.
Messi and Ronaldo have won five Ballon d'Or each and are in the run for a sixth player of the year award.
Also Read: Copa Libertadores final between Boca Juniors and River Plate postponed following bus attack