Goa MLA's son surrenders after hitting two sisters in Karnataka, one died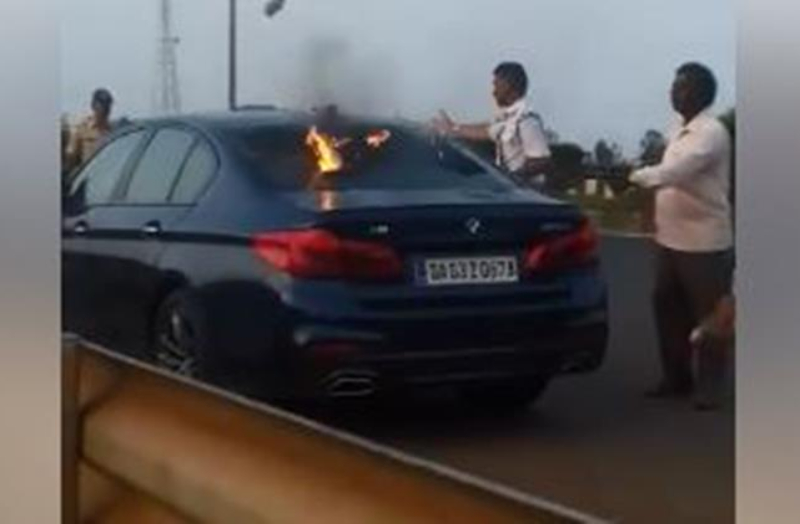 Goa Legislature's son surrendered himself after hitting two sisters on National Highway 4A in Belgaum, Karnataka on Monday. The police have confirmed a death of a 26-year-old woman, and other women sustained injuries, reported Indian Express.
The Belgaum police said, the incident occurred at 5.15 pm on Monday on the National Highway near the fruit market, where the two sisters were hit by a car belonging to Kyle Ticlo, son of Aldona MLA Glenn Ticlo.
"After the accident took place, Kyle, helped take both the victims to the hospital after which he surrendered. The accused is in our custody and FIR in this incident has been lodged," Gandhi Nagar PI, BR Gadekar, local Goa daily Herald Goa quoted him as saying.
Following the accident, locals tried to set the 11-month-old BMW 530 D on fire, which belonged to Ticlo. He was arrested but released on bail Today.
The victim has been identified as Tainiyat Wahid Bisti succumbed to injuries while Samrin Khalid Bisti admitted to a hospital.  Those who pelted stone at the car and tried to set the car on fire, among seven people have been arrested.
Police have filed a complaint under section 304 (culpable homicide not amounting to murder) and 279 (rash driving) of the Indian Penal Code. Further investigation is being conducted.
Also read: Cop saves Mumbai girl stuck in railway track, just in time; Caught On CCTV