Cop saves Mumbai girl stuck in railway track, just in time; Caught On CCTV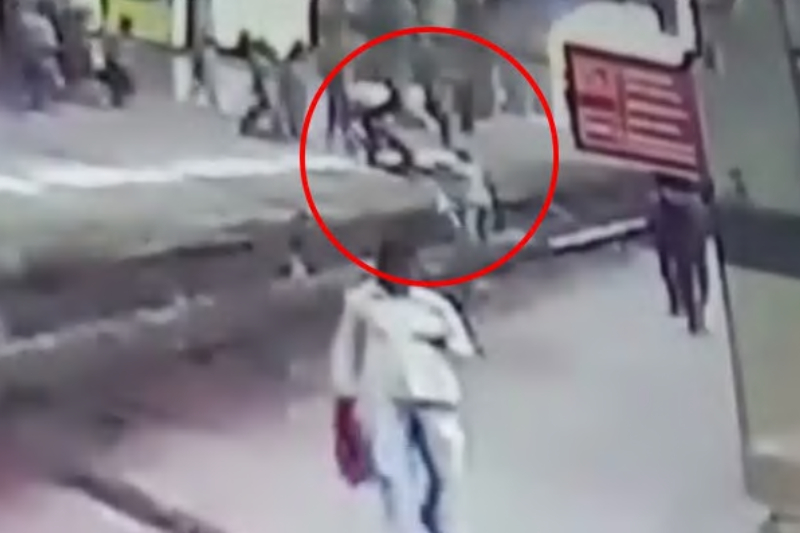 A girl was miraculously saved by a cop in Mumbai when she got stuck in a railway track. She was crossing the Railway track to get from one platform to another but somehow she got stuck in between, and the train was approaching her.
A policeman who was sitting nearby soon jumped on to the tracks and pulled out the stuck girl and she had a miraculous escape. Soon after a train passed on the same railway track. The incident took place in Navi Mumbai's Juhinagar on September 29.
A few days back, a 17-year-old girl had a similar escape after she fell off a local train near Mumbai. She was pulled up in time by a fellow traveller by her t-shirt. A cellphone video of the incident went viral in no time when it was uploaded on social media.
The 17-year-old girl was on a Central line to Vikroli from Ghatkopar when the horrific incident took place. The girl was standing at the door of a compartment, which most of Mumbaikars do while travelling by local train. The girl was apparently listening to music with earphones plugged in and while doing so she seemed to have shifted her focus to look for something inside her bag.
Also read: Mumbai local train: Great Escape for a 17-year-old girl