Goal of education must not be limited to getting job: President Kovind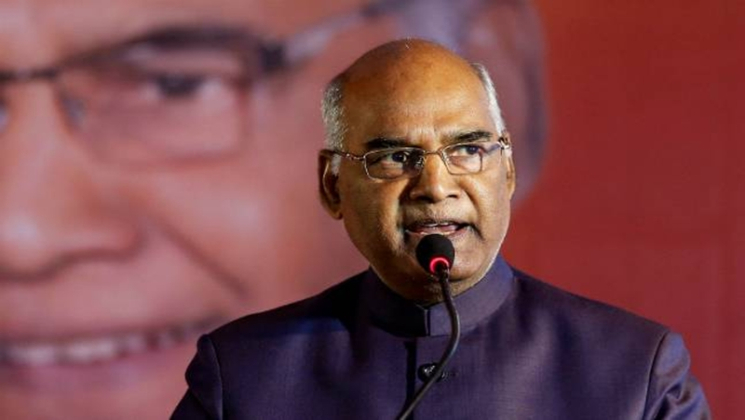 The goal of education should not be limited to simply getting a job. Students can start their own enterprises by using their skills and learning, President Ram Nath Kovind said on Monday.
Addressing the ninth convocation of Dr Y.S. Parmar University of Horticulture and Forestry in Nauni near here in Himachal Pradesh, Kovind said enhancing the income of farmers and development of rural India is the country's top priority.
There is immense potential in the field of fruit and vegetable processing. With their knowledge and enterprise, graduates of the university could help consumers in the country and abroad get better food products and help farmers get better value for their produce.
He urged the students to take advantage of various schemes and initiatives of the union and state governments to set up their businesses in the agriculture sector.
The President noted that the university has the distinction of being Asia's first horticultural university.
He said research in horticulture and forestry has a special significance for farmers in mountainous regions such as in Himachal Pradesh.
Over the past three decades, the university has contributed significantly to the advance of horticulture and forestry in the state.
The President congratulated the students for choosing to pursue their education in the agricultural sector.
This sector, he said, is associated with the prosperity of farmers, the rural community and the entire country.
He said he considered each student and teacher of this university to be a technically-equipped friend and partner of the farmers of Himachal Pradesh, as well as other parts of the country.
Kovind is currently in the hill state on a five-day holiday.
He was accorded a guard of honour at the Kalyani helipad near the state capital on Sunday.