Godhra Riots 2002: Supreme Court adjourns Zakia Jafri plea till November 26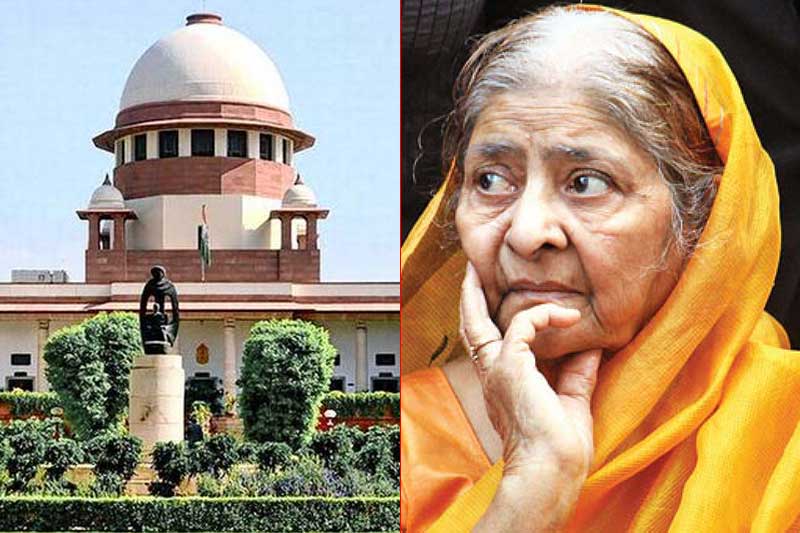 The Supreme Court on Monday adjourned Zakia Jafri's petition challenging the acquittal of Narendra Modi and several others in the 2002 Godhra riots case till November 26. The Special Leave Petition of Zakia appeared in the apex court before Justices A M Khanwilkar and Deepak Gupta who fixed November 19 as the date for the hearing.
It is to be known that Zakia, now 80, is the widow of slain Congress leader Ehsan Jafri — killed by a mob which attacked the Gulberg Society in Ahmedabad on February 28, 2002. Being unsatisfied by the Gujarat High Court October 5, 2017 judgment, Zakia challenged the decision of giving clean chit to several politicians and senior bureaucrats by the Special Investigation Team (SIT) in its closure report.
The SIT constituted team submitted the report in which they gave clean chit to Narendra Modi — then Chief Minister of Gujarat — and several other politicians. Hearing the petition last year, the Gujarat High Court had upheld the the judgment of the metropolitan court and rejected Zakia's allegations that cases such as Naroda Patiya, Naroda Gam and Gulberg were part of a "larger conspiracy".
Though the riots took place on 2002, Zakia made allegations against Modi and the officers from the state machinery after five years. Along with Narendra Modi, the metropolitan court acquitted all 58 accused in the post-Godhra riots in which 69 people were killed in 2012. Following the judgment, all the petitioners moved the High Court against the acquittal in 2013.
ALSO READ: 2002 Godhra Riots: Supreme Court accepts plea challenging clean-chit to Narendra Modi