Golden Globes 2020: Jennifer Aniston Laughs at Brad Pitt's Dating Joke
Jennifer Aniston was spotted laughing at Brad Pitt's his high-profile dating life joke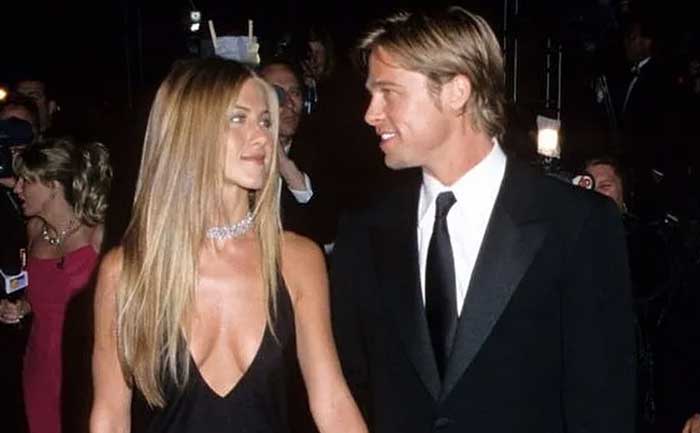 Former couple Jennifer Aniston and Brad Pitt seem to have had a good time at Golden Globe Award 2020 which took place at the Beverly Hilton in Los Angeles on January 5. Jennifer Aniston and Brad Pitt, who tied the knot in 2000 and separated in 2005, still maintain their relation as good friends.
When Brad Pitt went to stage for accepting his award at Golden Globe Award for the best supporting actor in a motion picture, he joked about his high-profile dating life saying, "I wanted to bring my mom but I couldn't, because anyone I stand next to, they say I'm dating. And that would just be awkward."
At the same moment, camera panned to Aniston, who was seen laughing loud in the crowd. Yes, they both attended the award show to celebrate their respective nominations.
For the unversed, Brad Pitt bagged the best supporting actor in a motion picture for his role in Once Upon a Time… in Hollywood and Aniston took the best actress in a television series drama category for her part on The Morning Show.
While speaking to Entertainment Tonight on the red carpet, Pitt spoke seeing Aniston later in the evening. Pitt is quoted as saying,  "I'll run into Jen, she's a good friend. Yeah," he said. After ET pointed out that the world wanted a photo of them together at the event, he joked, "The second most important reunion of her year? I understand. … That was a play on Friends. They were saying that."
This is not the first time both Aniston and Pitt attended the same event and had a good time together. In February 2019, Pitt was one of the many guests who attended Aniston's 50th birthday party held at the Sunset Tower Hotel in L.A.
A source told PEOPLE in December that Pitt was also present at Aniston's holiday party, as the two have been "keeping it friendly" since the actress' birthday earlier last year.
You can check out the full list of Golden Globe Award 2020 winners.