Good fathers make good sons! Shah Rukh Khan's son Aryan helps a begging child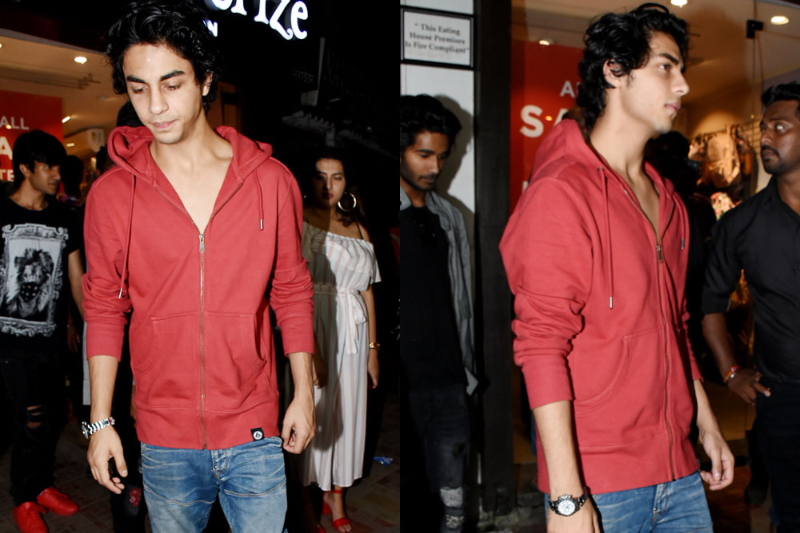 We have seen Shah Rukh Khan saying in several interviews that he wants his children to be a good human first then be educated so that they stand out individually. This is being proven, as recently a video went viral, where you can see while getting into the car his son Aryan, helps a begging child who was approaching him for some help.
It was friendship day last Sunday and it seems that Aryan wanted to spend some quality time with his friends at Bandra following some celebration. The car in which Aryan visited at Bandra's restaurant arrived near it to pick him up, a child beggar who followed him till the car was seeking some help. Further the child asked him for some money. Aryan was not able to ignore her though he tried to convey it to her in some kind words. But apparently, Aryan ended up with a will to offer a service of kindness.
The surrounding crowd captured this moment and the video went viral on social media within no time.
Watch video here:
Also Read: Film Zero: Khans believe in 'We are all born superstars'
Similarly, few days back even Shah Rukh Khan was seen offering food to a beggar who approached him while he was getting out of a restaurant. As soon as Shah Rukh came out of restaurant and was about to enter in his car, the beggar asked him for some food to eat, Khan touched him with kindness and conveyed his crew member to get him something to eat. Later, his body guard actually arranged food for the begging person.
This shows that the son is following his father's footsteps and willingly inculcating all right values from his father.
Also Read: Magazine covers that prove SRK's children are going to take his legacy forward