Google will be announcing the Google Pixel 4 and 4 XL on Oct 15
Confirmed: Google to announce Pixel 4 devices along with other devices on October 15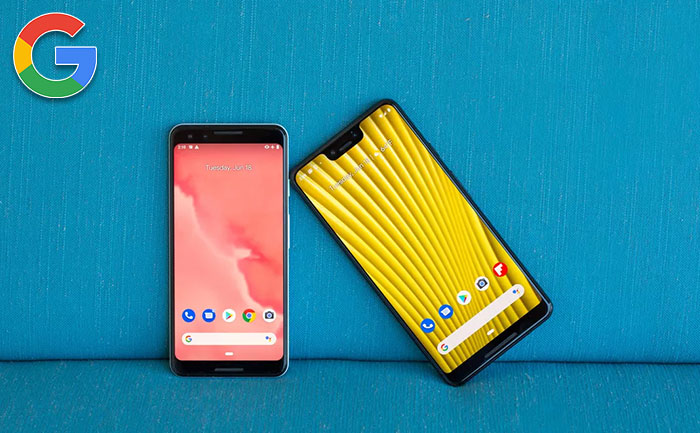 It is confirmed Google is all set to hold its mega event on October 14. The event will be held in New York City. Yes, this news came to light when Google sent out invites for its press event. It is expected that the event will unveil devices like Google Pixel 4 and 4 XL. Google is also expected to announce a couple of other hardware products and also some software announcements.
The event that will be held at New York City and will begin at 10 AM ET but the venue is still unknown. However, it will be live-streamed on YouTube.
Alongside the Pixel 4 and Pixel 4 XL, Google could announce the successor of Google Home Mini as the Nest Mini. We can also expect to see Pixelbook 2 and a new lineup of Google Home speakers at the event.
The Pixel 4 series if one of the most anticipated devices. Fans of Google Pixel already know everything about the upcoming Pixel 4 devices through various leaks.
Here is some more info about it.
Both phones will have an advanced face unlock system similar to Apple's Face ID, a Soli-radar chip for hands-free gesture control, and run Android 10 out of the box.
Both Pixel 4 and Pixel 4 XL will be powered by Qualcomm's latest Snapdragon 855 SoC and will have 6 GB of RAM along with 64 GB/128 GB of storage.
They will also feature a 12 MP camera with phase-detect autofocus and 16 MP telephoto lens.
The only difference between both the devices will be the battery capacity and the screen size.
The Pixel 4 will come with a 5.7-inch OLED with Full HD+ display with a 90Hz refresh rate and 2800 mAh battery.
Pixel 4 XL will come with a 6.3-inch OLED with Quad HD+ with a 90Hz refresh rate and 3700 mAh battery.
Other highlights of Pixel 4 devices:
New night mode will come with the ability to capture stars in the sky.
Soli motion-sensing radar for air gestures and advanced face recognition tech for face unlock.
Improved Google Assistant features.
The Pixel will ship in black, white and new coral/orange colour.
There will also be a feature called "Reach to check phone" that activates the screen when you hover your hand over it to display notifications, time, and other information similar to what we've seen on a few Moto phones.
However, it won't be available in many parts of the world including India due to certification issues.
Check out the leaked commercial of Google Pixel 4 here:
Also Read:  Gamescom 2019: Here's The List of Games Announced at Google Stadia Connect