Google Jamboard: Hardware Requirements, Cost, and More
Google Jamboard is a cloud-powered whiteboard developed by Google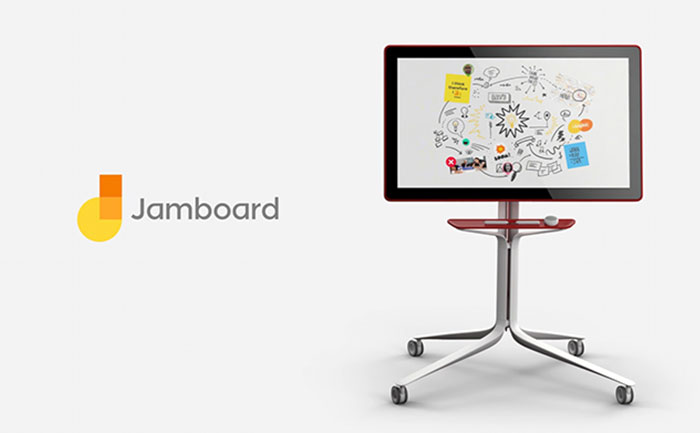 Google Jamboard was released in 2017 after G Suite Product Manager TJ Varghese announced it on Google's official blog. It was developed by Google as a part of its G Suite with the official announcement arriving on 25 October 2016. If you have been curious as to what the Google Jamboard actually is and what are the requirements to use it, read the article below to find out.
What is Google Jamboard?
Jamboard is an online whiteboard tool designed to make it easier for businesses to provide easier collaboration. It was released in 2017 as Google's answer to Microsoft's Surface Hub.
The Jamboard has a 55-inch 4K touchscreen with 16 simultaneous touchpoints. In addition, Jamboard also offers Wi-Fi connectivity with handwriting and shape recognition. There is also a Full HD webcam, HDMI and USB-C. Google Jamboard gives micro-USB inputs and two styluses. The Jamboard can be mounted on the wall or used with the rolling stand.
Google Jamboard Cost
The price for the Jamboard differs in different regions. It is available for purchase in the US for $4,999. This includes the Jamboard, two styluses, an eraser, and a wall mount. Users will have to pay an additional $600 per year support fee.
To use Google Jamboard, a G Suite plan will also be necessary. It is compatible with G Suite Basic, Business, Enterprise, G Suite for Education, and G Suite Enterprise for Education customers.
Is the Hardware essential to Use Jamboard?
The Jamboard app can be used on a tablet, smartphone, and from a browser with the Jamboard web app. The only drawback to going it without the hardware is that there won't be handwriting and shape recognition available.
To use Jamboard, Users will need a Google account associated with a compatible G Suite platform. Once this is done, click the orange plus sign to create a new jam. Collaborate with people by clicking the Share button. Users can copy and share the link with collaborators or invite them to collaborate like with other Google files. Users with edit access can add to the Jam in real-time.
ALSO READ: Google To Launch Stadia On 19 November With Red Dead Redemption 2 & Mortal Kombat 11