Gordhan Zadaphia makes return as BJP's UP poll incharge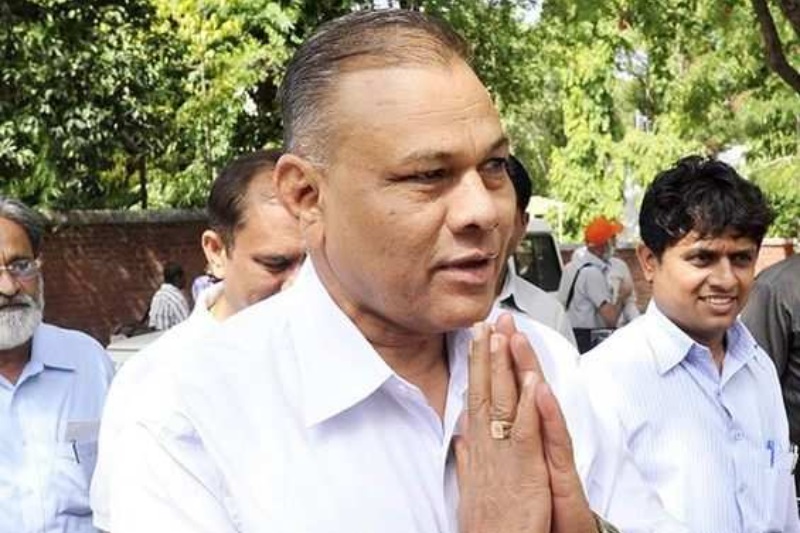 In a series of crucial appointments ahead of the 2019 Lok Sabha elections, the Bharatiya Janata Party (BJP) on Wednesday appointed former Gujarat Home Minister Gordhan Zadaphia as poll incharge of Uttar Pradesh.
Notably, BJP declared a list of incharge for 18 states, retaining leaders like Prakash Javadekar (Rajasthan), Bhupender Yadav (Bihar) and Anil Jain (Chhattisgarh), while shuffling others. OP Mathur, vice-president incharge of UP, will now be Gujarat's incharge.
However, Zadaphia's announcement has come as a surprise to many in BJP as he is a close associate of former international president of VHP, Pravin Togadia. He was also a close associate of former Gujarat CM Keshubhai Patel and former BJP general secretary Sanjay Joshi, both of whom have fallen out with Modi.
Zadaphia, Gujarat home minister during the 2002 post-Godhra riots, had refused to take oath in 2004 when the then Chief Minister Narendra Modi expanded his cabinet in Gujarat after the Atal Bihari Vajpayee government was voted out at the Centre.
Zadaphia announced from the stage during the oath-taking ceremony that he would not like to be a part of the government. Sources had said that Zadaphia wanted the home portfolio again but he was not given a ministership after the 2002 assembly polls.
In 2004, Zadaphia floated his own party but came back to the BJP before the 2014 Lok Sabha elections. However, he has not been given any important role since and was denied a ticket in the 2017 assembly polls, ostensibly as he could have emerged a contender for the CM's post. Zadaphia is said to have been among those who were instrumental in getting Anandiben Patel removed from the CM's post in Gujarat.
Also Read: Good governance and reforms must empower last man in queue: Venkaiah Naidu