GoT Quiz 2019: How well do you know Game of Thrones?
Are you are the biggest GoT fan?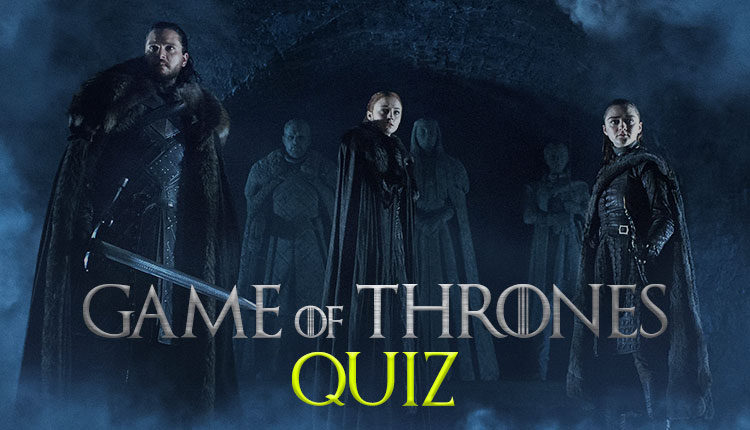 Game of Thrones is the story of the fantasy drama based on the book George R. R. Martin's series of fantasy novels, "A Song of Ice and Fire and contains some of the most memorable characters and a plotline that is filled with romance, intrigue, betrayal and much more.
The new series is the cumlmination of the entire series where all the houses come together to fight the final battle with a common enemy the Night King in a Do or Die situation.
Are you are a die hard Game Of Thrones fan? Are you proud of your knowledge on the popular American series?
Take GoT Quiz 2019
This is a timed quiz. You will be given 15 seconds per question. Are you ready?
15